SPECIAL AREA NOTE: We are currently not servicing this location while we focus on projects specific to the areas of Dunwoody, Norcross, Lilburn, and Tucker.
Buckhead, Georgia is home to a prestigious and luxurious community. This place has a mix of high rise condos, townhouses, and very nice and unique single-family homes. The variety of styles of the buildings is from historic stone to very modern glass and concrete. The many top area restaurants and clubs and the best private schools are a few things that make Buckhead the Beverly Hills of the South.
There are good shopping malls in the area like Phipps Plaza where Original Builders was a part of a renovation project in 2014. There are many country clubs, luxury hotels, and culture centers to showcase the success found in this city. We love mornings in Buckhead where a lot of people are walking to get their morning coffee, jogging and enjoying time before rush hour starts. This is a place where success is on every corner! To learn more about Buckhead, please visit its community website.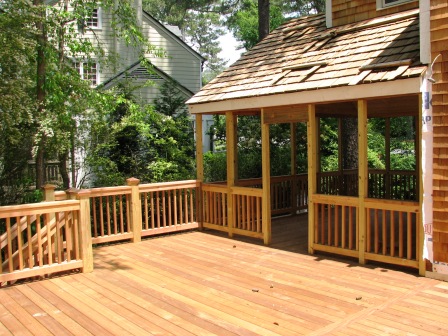 One of our projects in Buckhead was the deck shown in these photos. This deck was made from premium pressure treated lumber as a frame material and the decking laid down is from Brazilian hardwood called Ipe. This really hard redwood is maintenance-free for 50 years and the quality of this material is beyond all domestic species. You can see the beauty of the wood.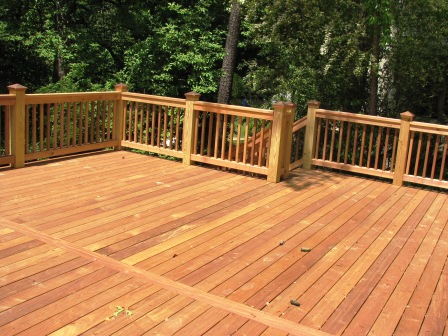 The picture below is interior trim detail before painting. You will not see this anywhere else, but in Buckhead!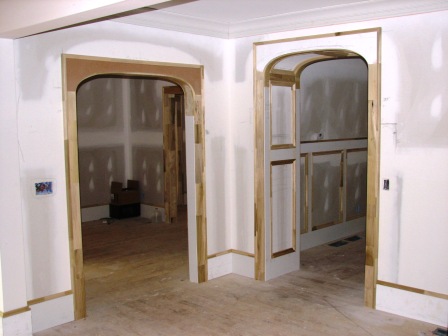 To discuss your residential or commercial project in Buckhead, contact Original Builders today!