Original Builders works in the Dunwoody vicinity and here we feature a basement remodeling conversion that was one bigger space.  It had lots of changes. Look at the ceiling on the top picture and you will see the beam that exposes where the original wall was.
There was no bathroom so we installed a Sump Pump (also referred to as a Up Flush System) into the ground.  A minor detail that may not be completely visible in this New Bathroom Remodel is the light has an exhaust vent in it as seen in the next picture.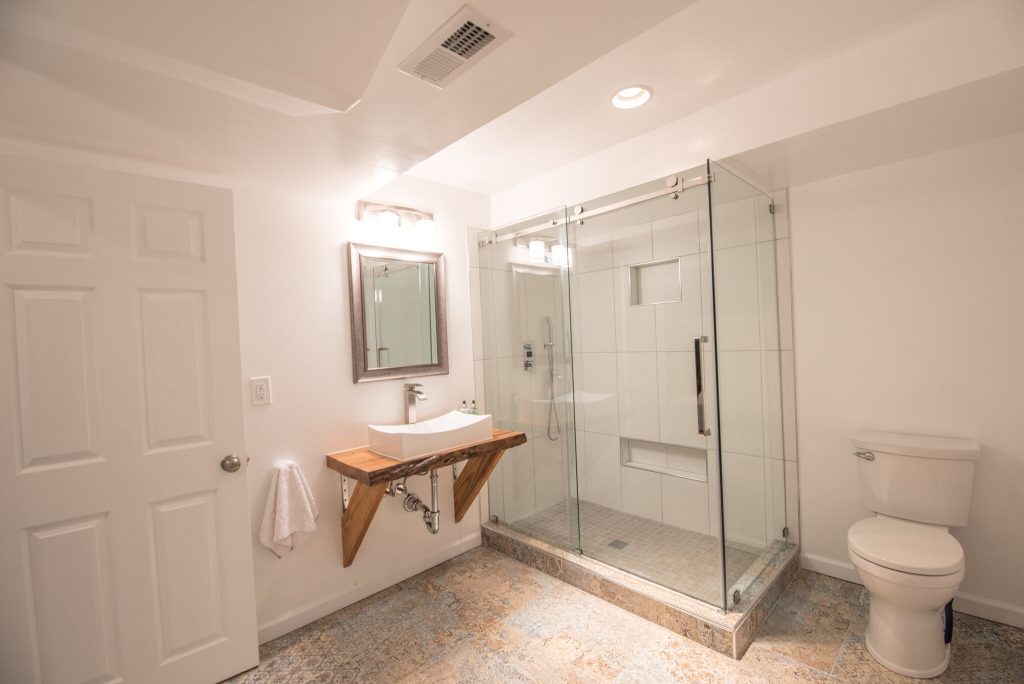 The video review is a perfect reflection of how Original Builders operates, both in quality of work and in our relationships with our customers.  We desire to continue with this type of work and have you become our next featured presentation here on our website.
The sleeping area is just behind the staircase.  And in the second picture that follows we back into the Gym Area that has a wall in front of the staircase.  The door to the left leads to the sleeping area. And the third picture shows a different angle of the gym area where the door on the left leads to the bathroom.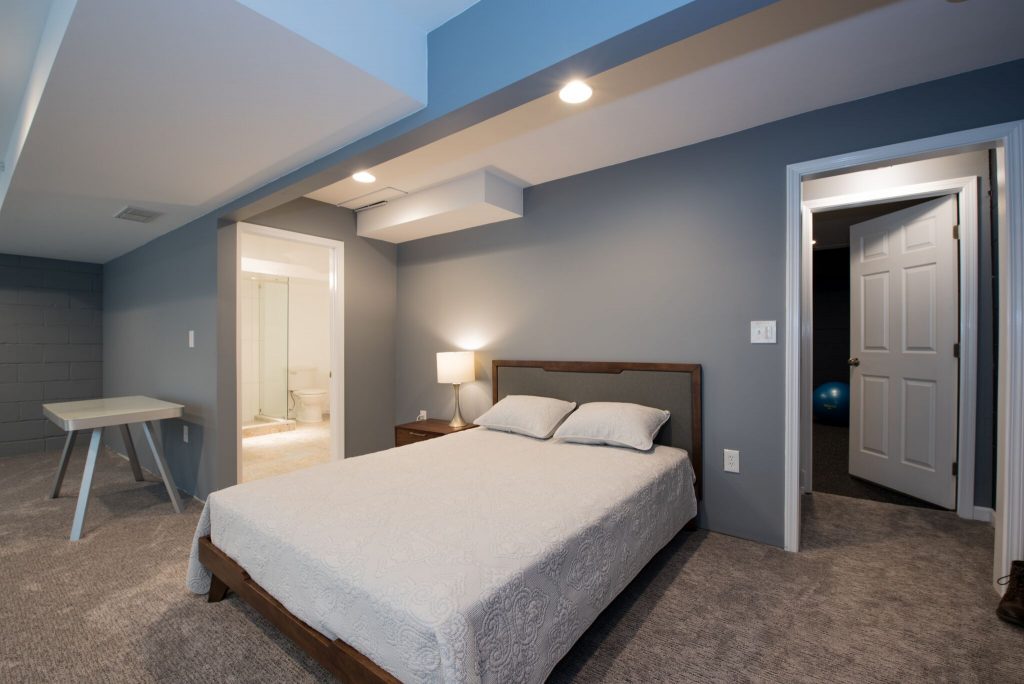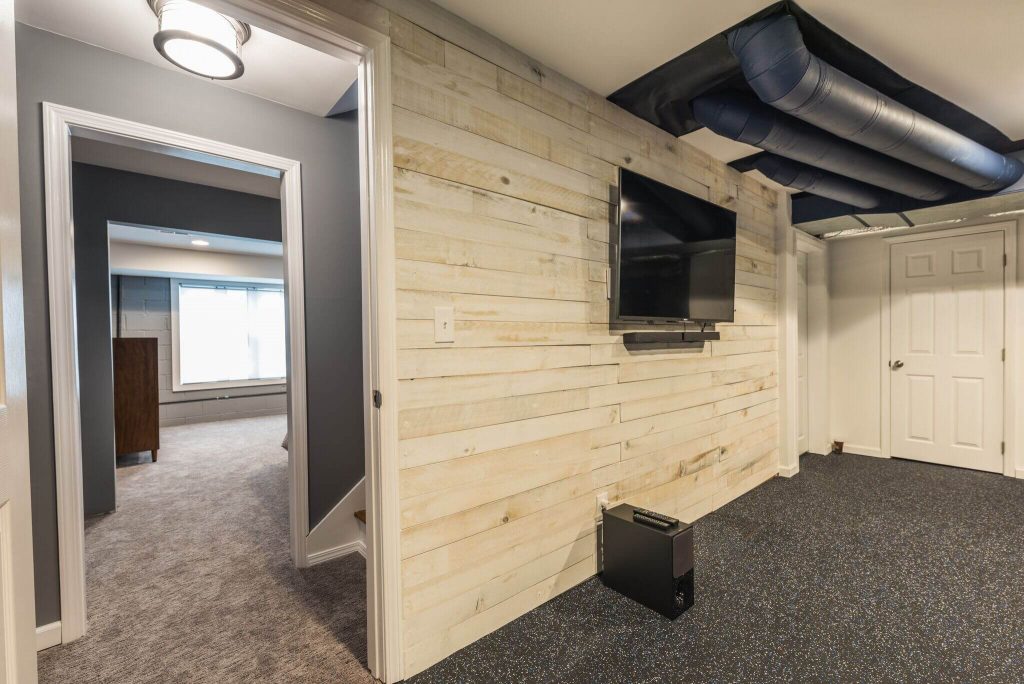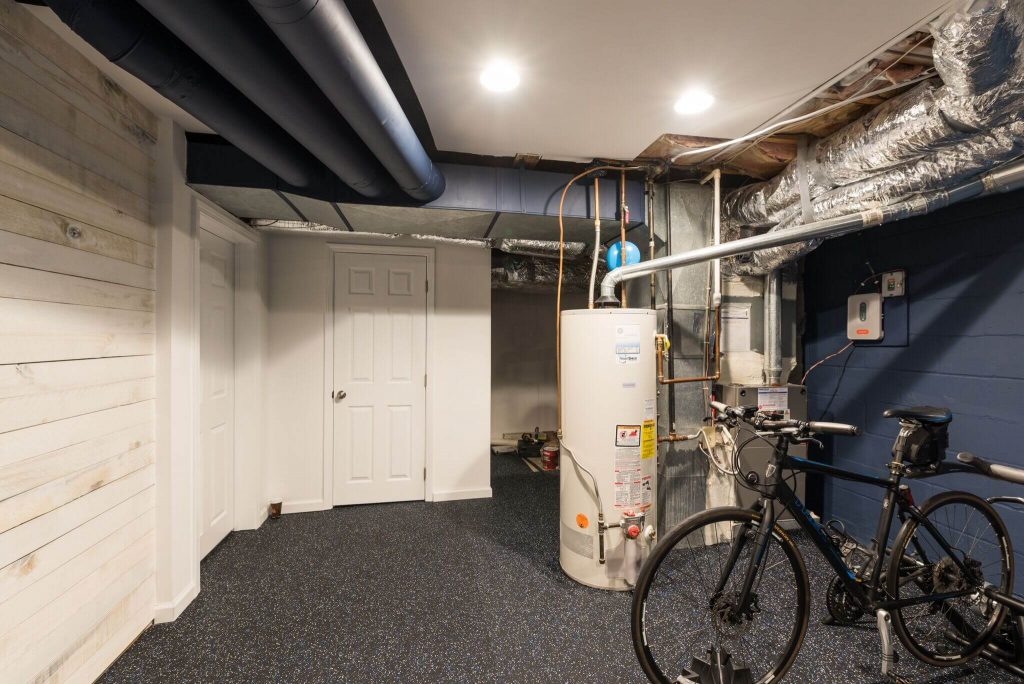 Sometimes it is hard to imagine how this all looked before we started the job.  In this next picture, we show the bathroom area with the steel columns that are still there inside the walls.  And the one after is before the walls were in place too. Can you visualize the entire room being completed?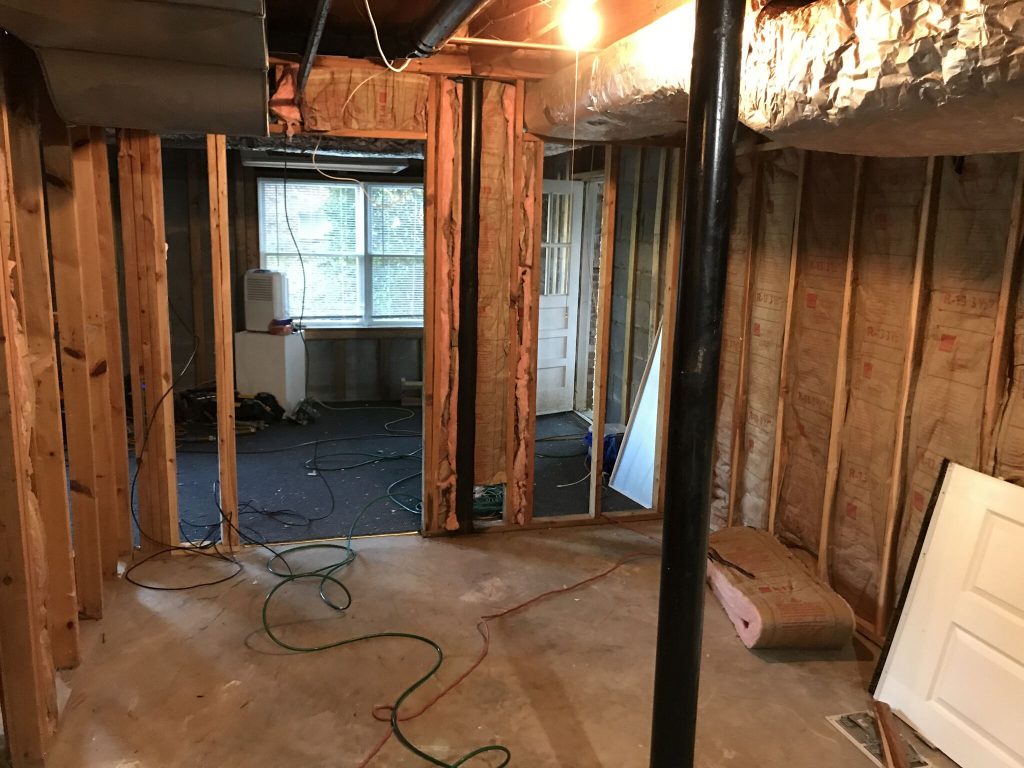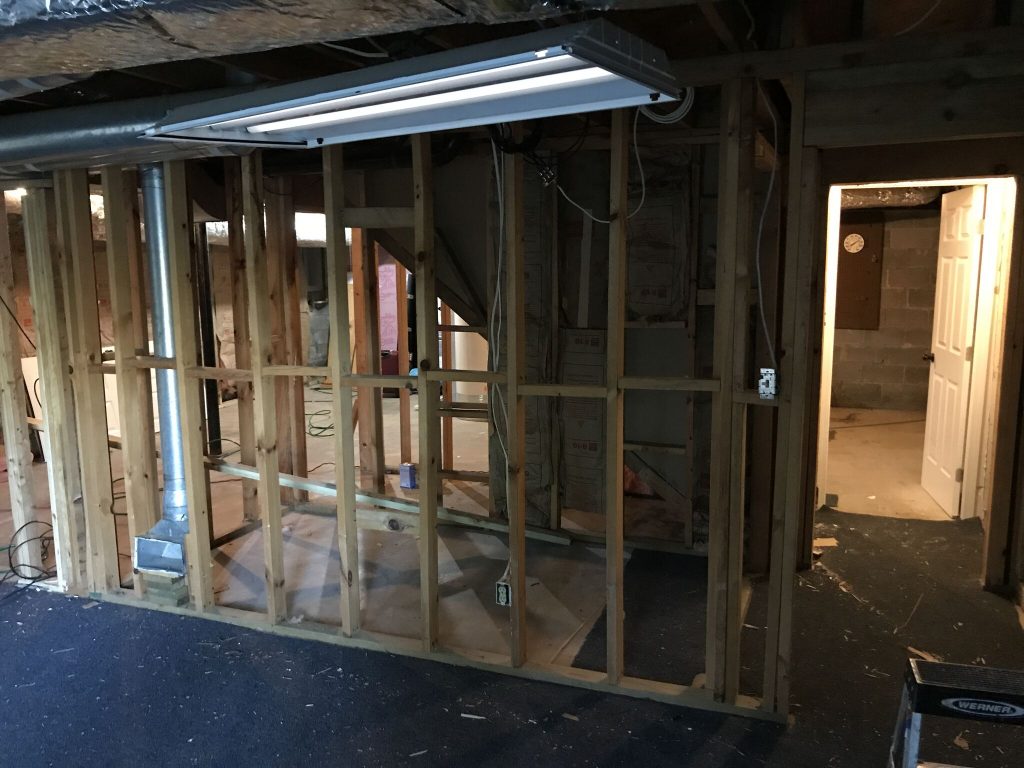 Of course we much rather leave you with some final finished pictures to enjoy, one of the Bathroom Remodel and the other of the Basement Remodel Sleeping Area.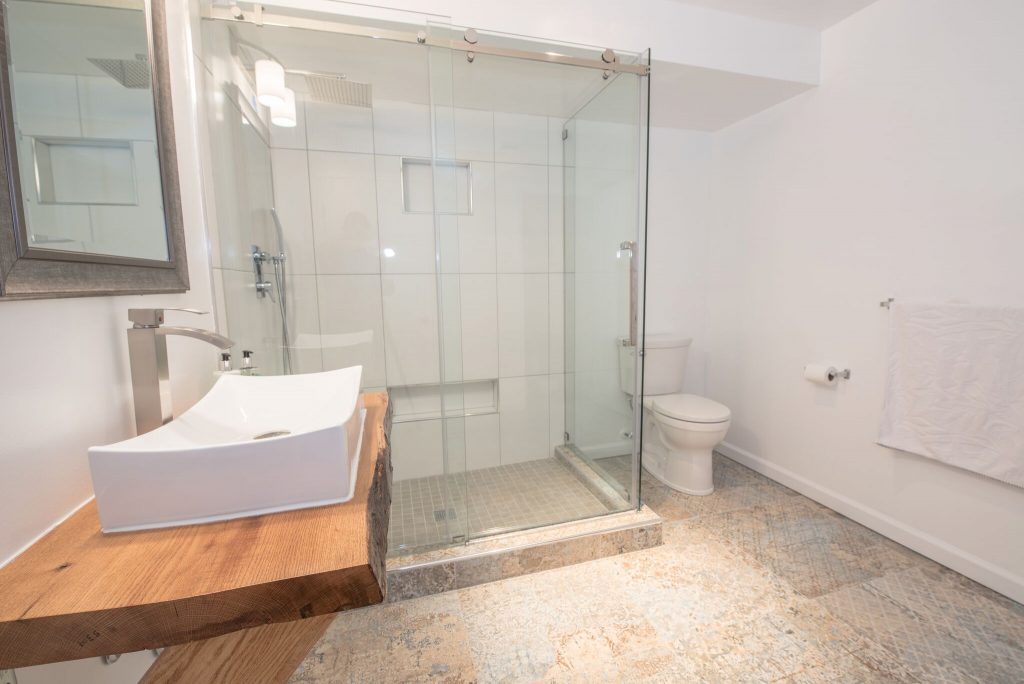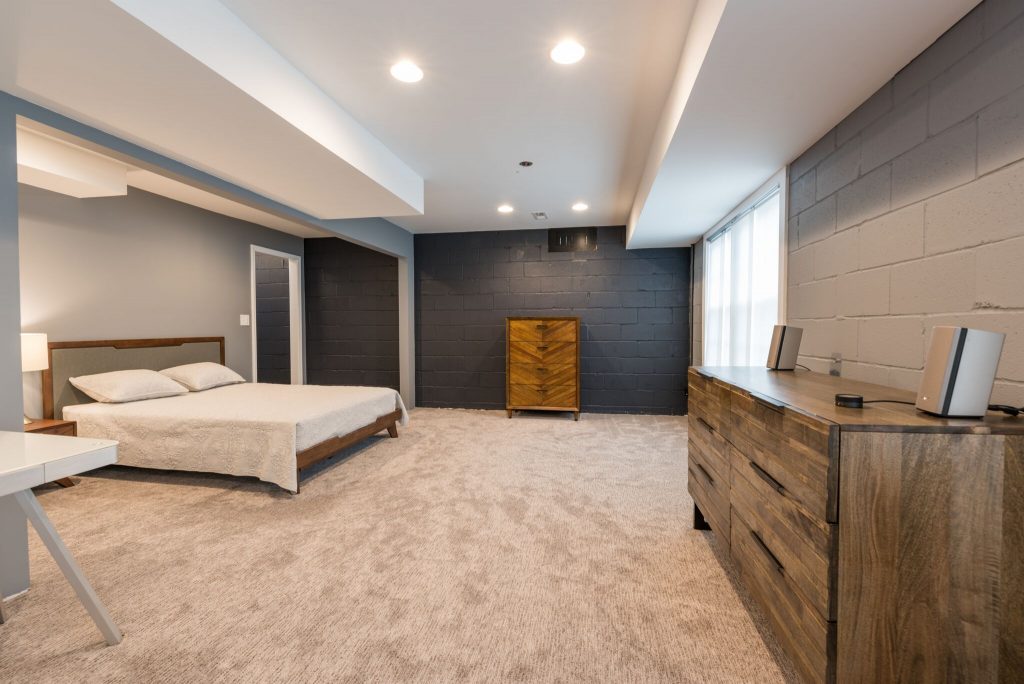 Please contact Original Builders to discuss us becoming your next Dunwoody Basement or Bathroom Remodeling Contractor.