Our commercial projects such as railing renovations in shopping malls turn old, boring malls into fresh new, modern spaces. From old metal, outdated wood rails to a stainless steel, tempered glass look provides a lot of open space and makes the area seem larger. The view is not blocked by balusters and railing and the railings are easy to maintain.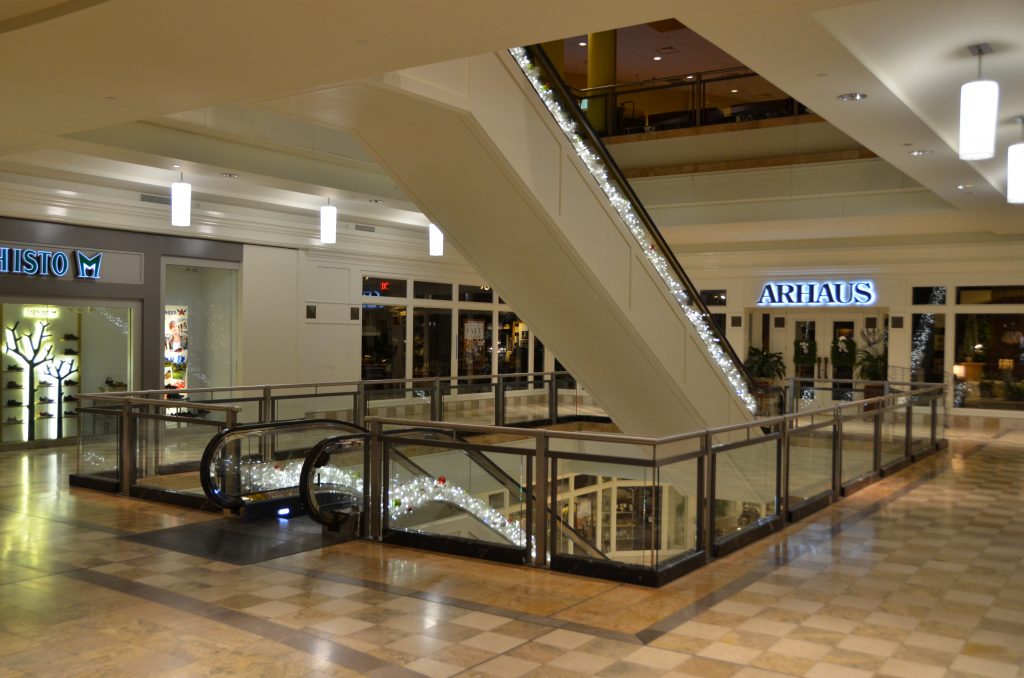 The photo below shows a recently completed project at a shopping mall. New glass panels are spaced evenly for a perfectly oriented detail with every gap between the panels being the same width. Long straight sections must be perfectly plumb and all panels are in laser line to look as one piece. The top stainless steel cap is put together with a hairline joint which must be smooth. The railing has no support posts and glass panels are in a self-bracing system and will resist heavy side forces. Limitation of glass movement is the key to successfully completing the project. Original Builders knows this very well so every section is double checked.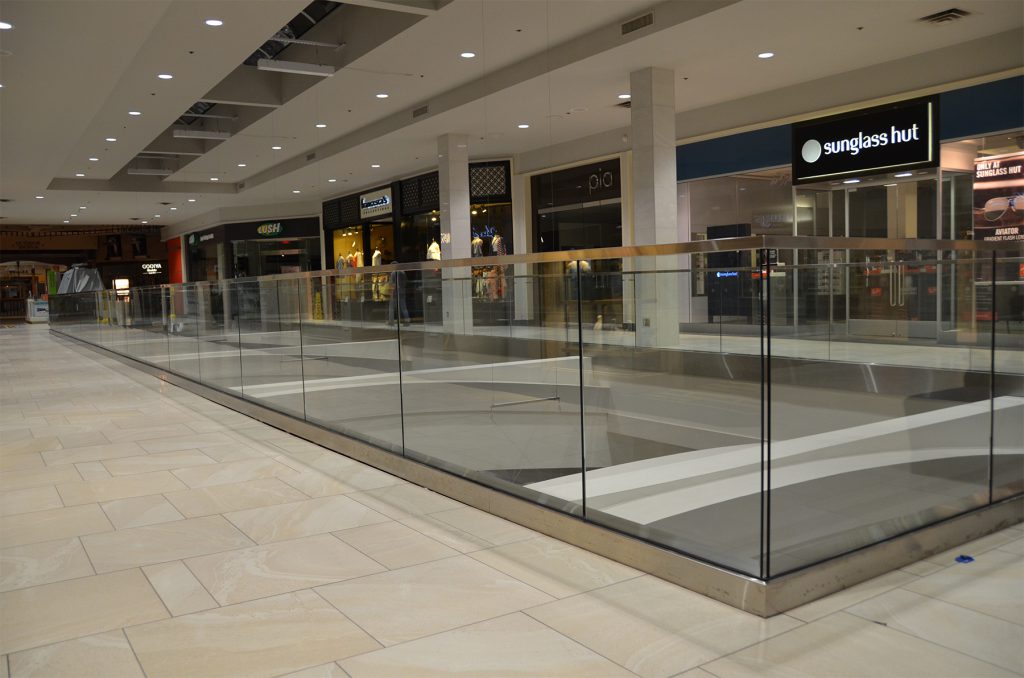 The next photo represents a perfectly finished section with a sharp angle. The gap between the glass panels in the corner is also very well done with a clean line of panels along the left and right continuing along the side. The bottom stainless steel cover is called cladding and matches the top cap rail, same as the opposite balcony side where the cladding is a lot larger.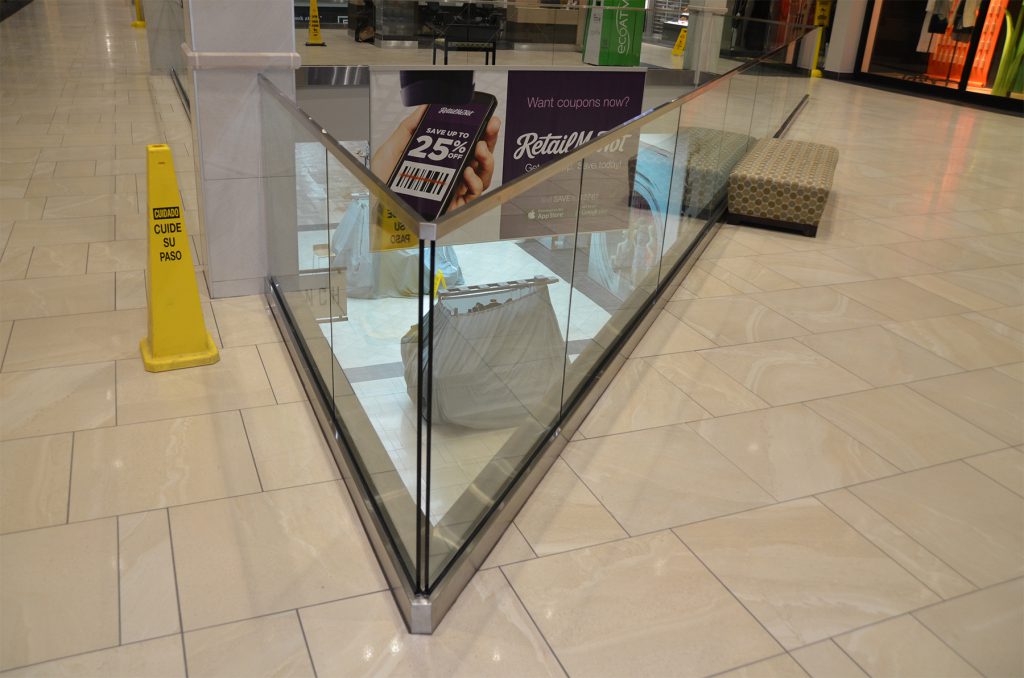 Another design option is shown below. You can see the support post with the carving wraps the top railing and holds the aluminum frame together. The glass panel filling is spaced between the frame and bottom marble base. The top rail is then finished by using a hand and power tool to create a brushed look. This technique is perfect for heavy traffic areas because it does not leave fingerprints after being touched.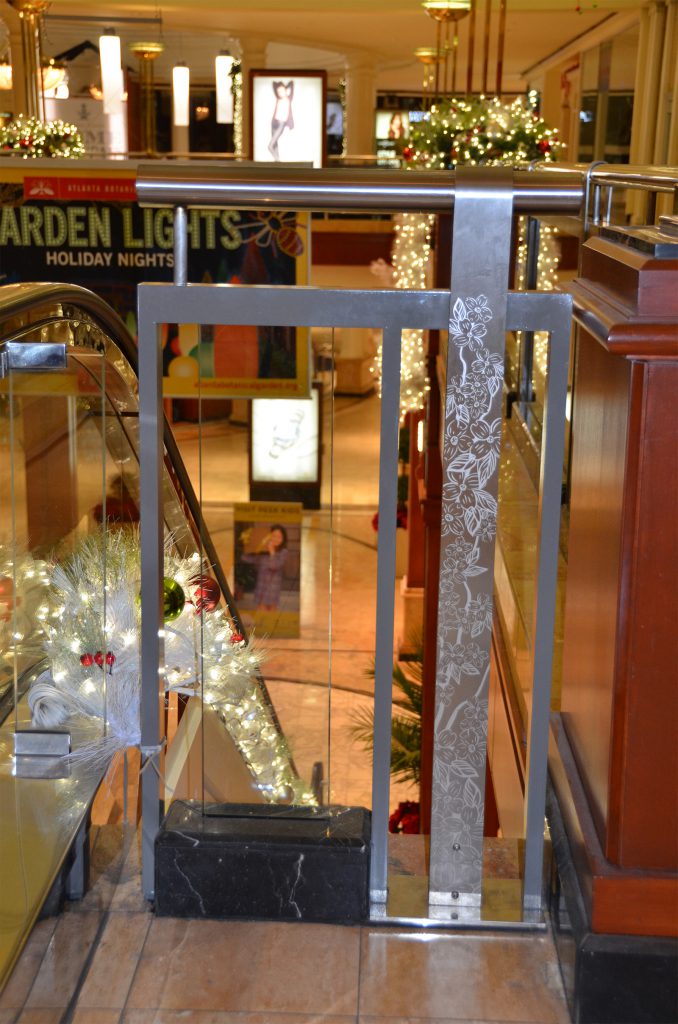 The next photo shows that there are no limits in the shape of a railing. This is very important for handicap ramps.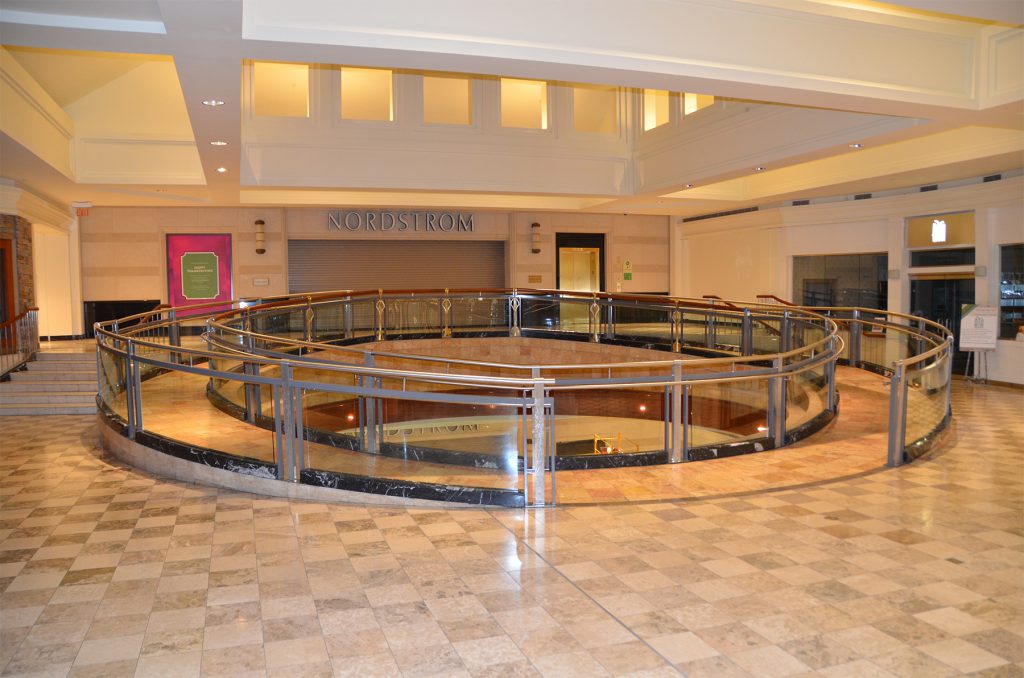 Let us help you design your railing renovation for your commercial building. Contact Original Builders to schedule a consultation!