In commercial construction we specialize in handrails and staircases. Staircases are our domain.
In the picture below you can see a renovated spiral staircase in Phipps Plaza Shopping Mall. This renovation was a new challenge for Original Builders and our crew worked hard every night because the mall was fully open during this renovation. Safety of our team is as important as the safety of the customers walking around the mall. The original staircase material was solid stainless steel balusters which is harder to cut and very heavy. The aluminum frame remained as the only part of the original construction and part of the job was to re-coat it from black to grey. Painting aluminum is really tricky, especially when it cannot be removed and it is on-site all the time.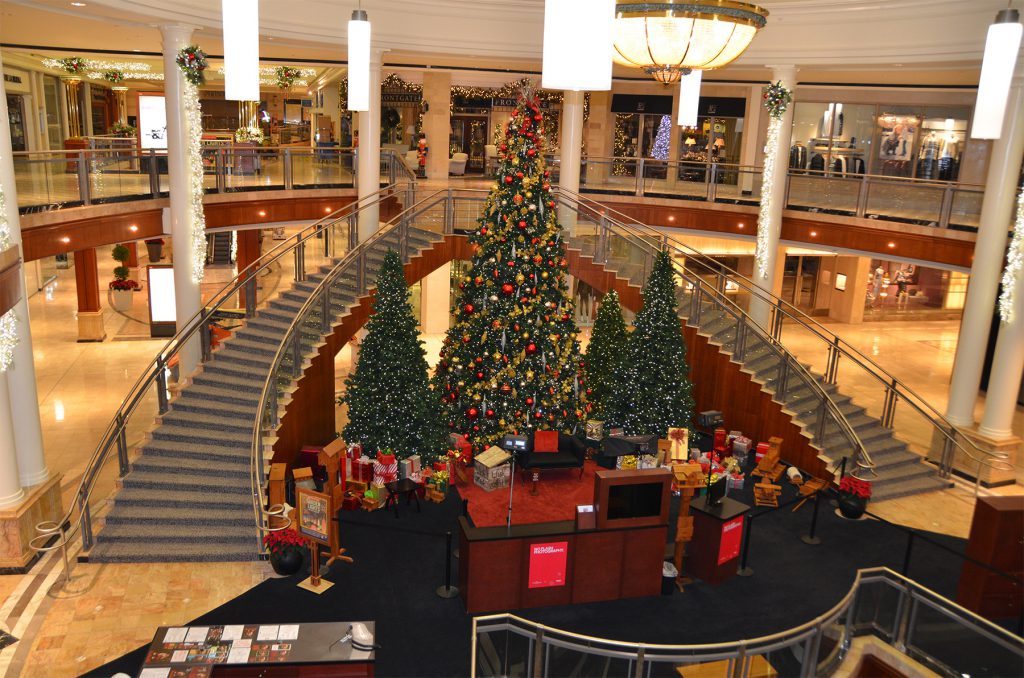 Detail of our work using curved glass panels is shown in the next photo. Curved glass panels with a slope are installed without screws on unique brackets attached to the aluminum frame on four sides for maximum safety. The top rail is made from stainless steel tubing pre-bent in the factory and hand bend to finish onsite for a perfect match with the radius of the staircase base. This is very important because every imperfection is visible at first look so there is no room for mistakes.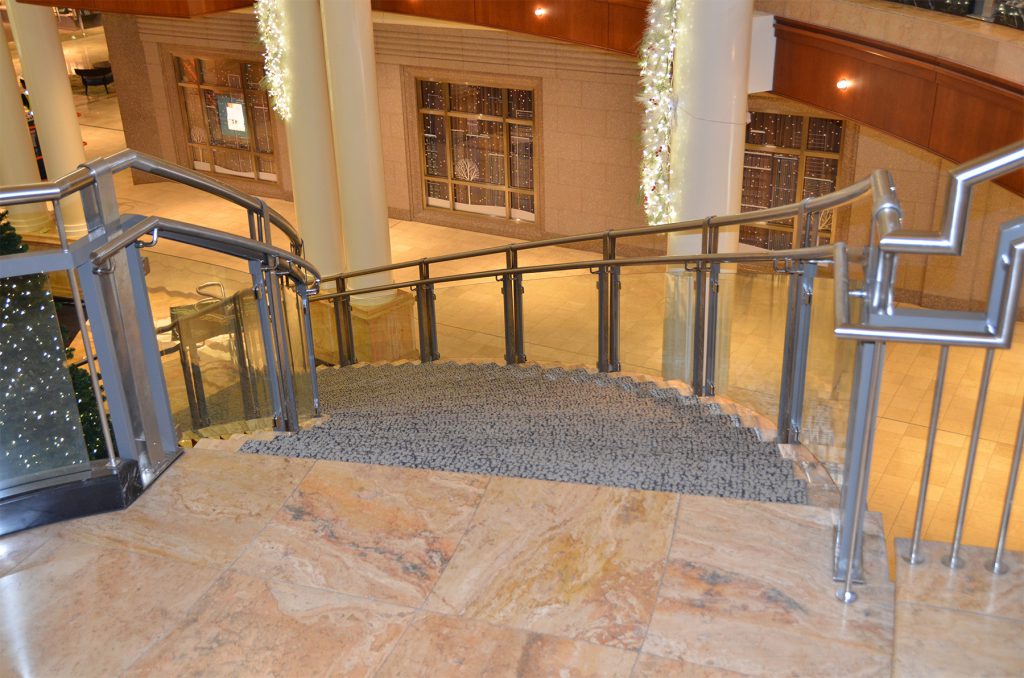 The next photo shows a railing where the top railing and the smaller railing follow each other. The same detail is at the bottom of the staircase and both railings disappear in the marble floor. Original Builders was very proud to be a part of this project. Our everyday motto is based on safety, quality of work, budget and completing the job ahead of schedule.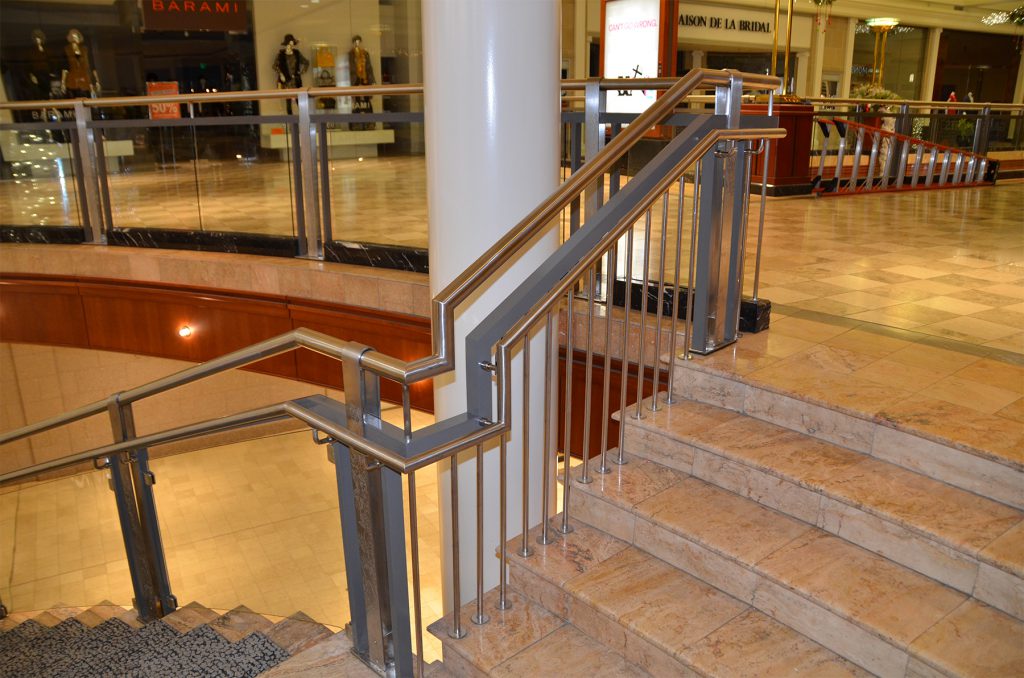 For your next commercial staircase and handrail project, contact Original Builders. Give us a call today to schedule your consultation!