Original Builders is happy to show off this Bathroom Remodeling project completed in Dunwoody. The best way to describe this project is "it was about time". The existing shower was too small and the space around bathtub too big. There simply were too many changes to make from how things looked and were used over twenty ago.
So let's begin by showing off the beautiful bathroom remodel how it looks today.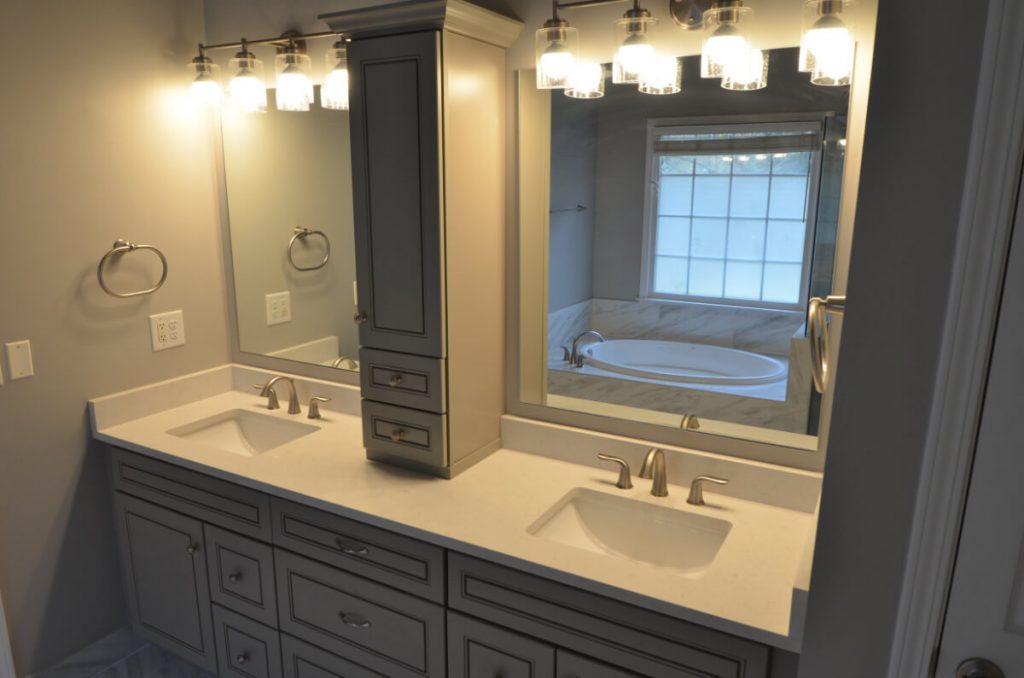 Now we take you through how it used to look before Original Builders arrived.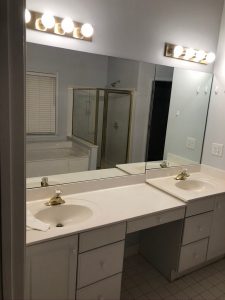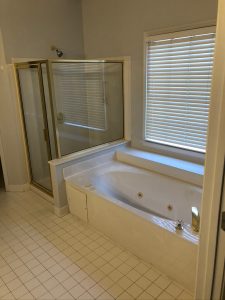 And after our bathroom remodeling, we show two different views of the bathroom. The first shows the double vanity and tower, while the second highlights the double French Doors.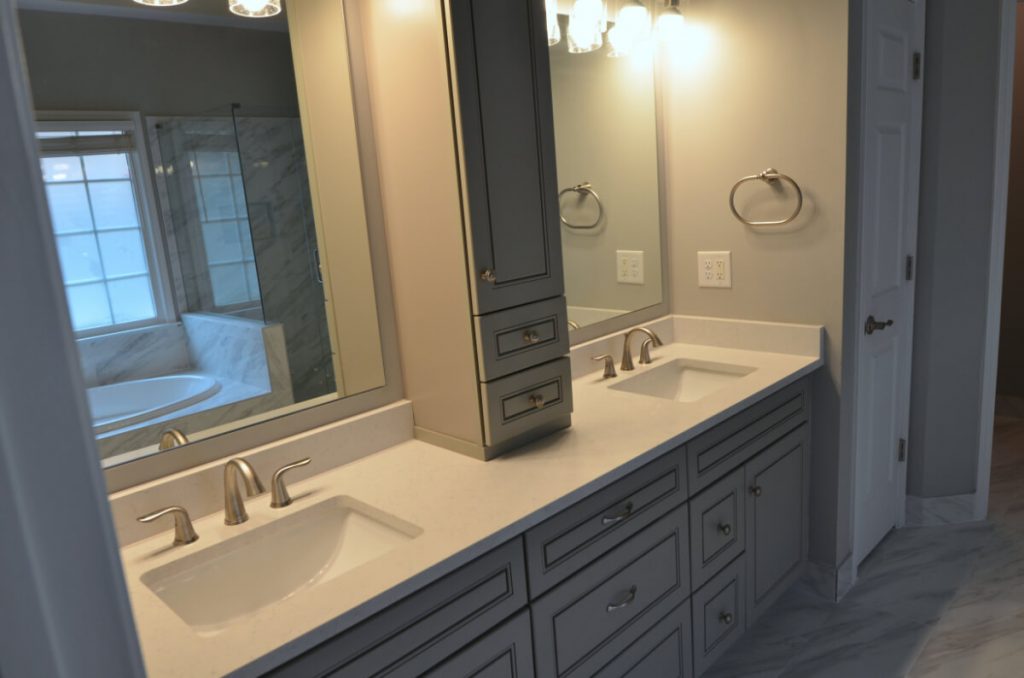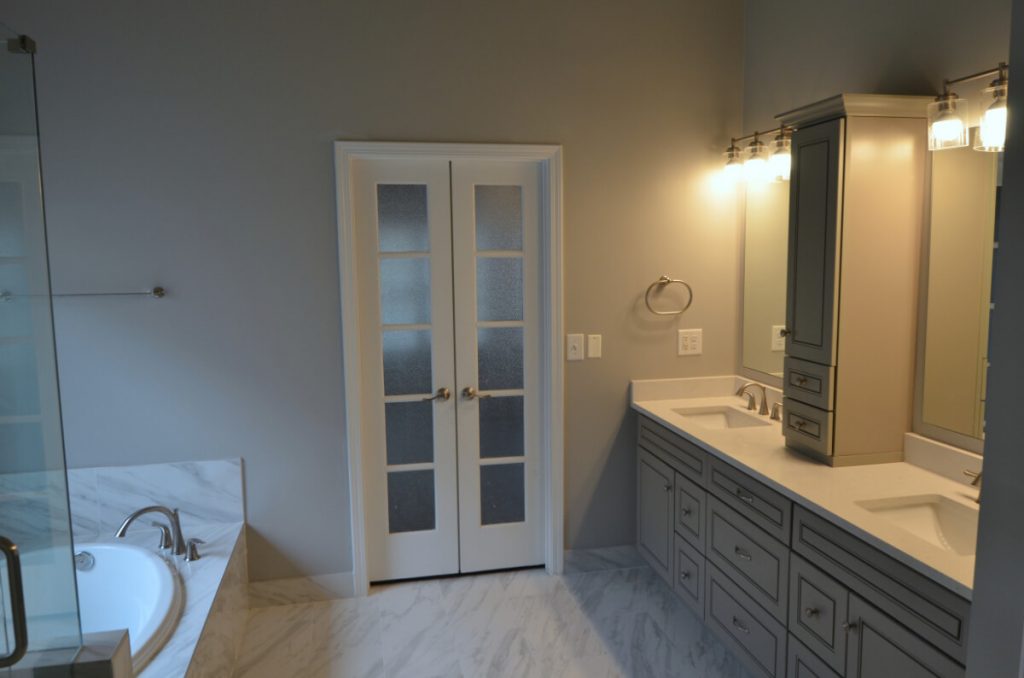 It is easy to see one enjoy either a nice shower or relaxing bath in this large Drop-in Tub.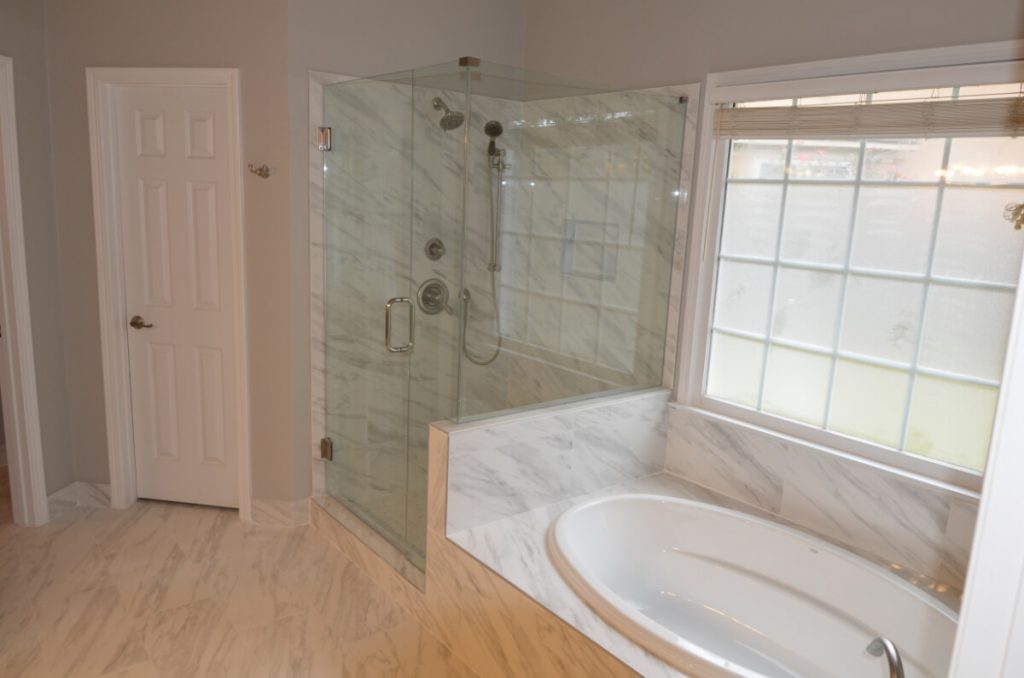 While the majority of this project focused on the Bathroom, Original Builders also does Whole Home Remodeling. Next, we show a new bedroom floor we put down using engineered hardwood flooring. We finished with quitter round trim. And we installed and painted new newel posts and railing with iron balusters to freshen up the entire staircase and landing. In addition to the cosmetic appeal, we also brought it up to code for today's building standards.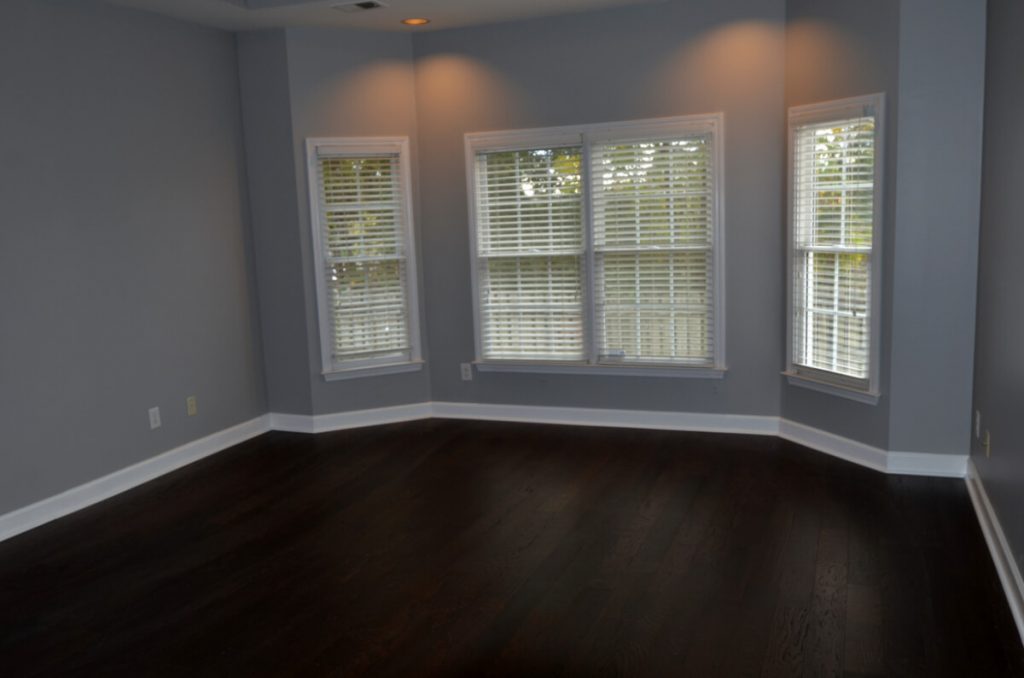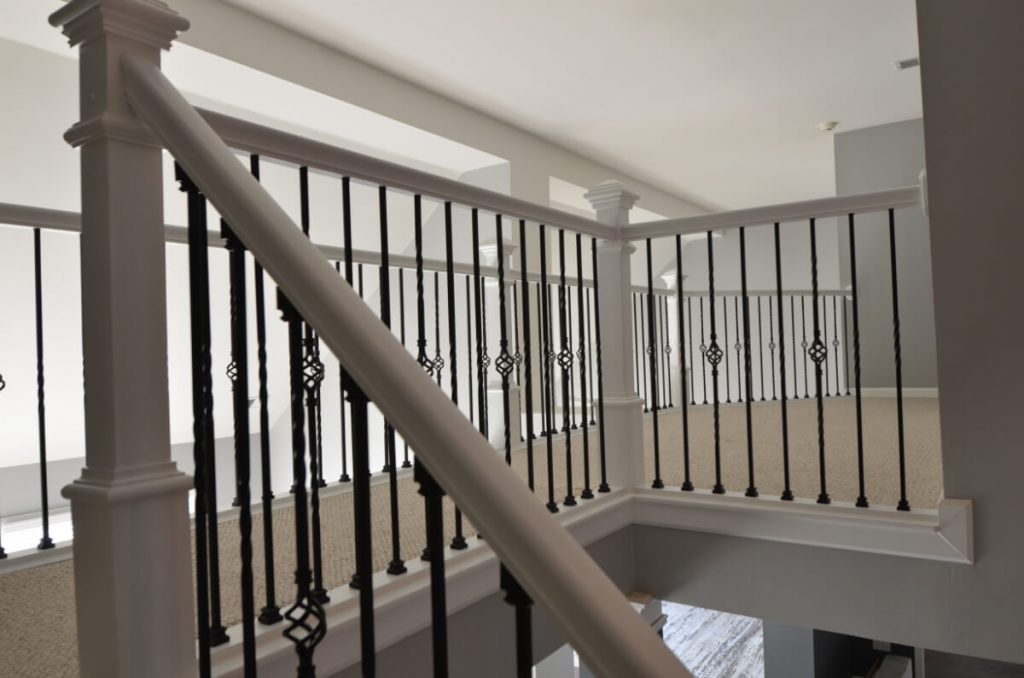 Contact us regarding your Bathroom Remodeling or Whole Home Remodeling project. We can help you turn your dreams into reality!