Dunwoody, Georiga can be described as a quiet place on the outside of a busy city. Subdivisions are smaller, people are a little closer together, and shopping areas are mostly cozy stores with locally owned markets that provide a friendly home feeling atmosphere. Subdivisions are very well maintained. Many houses are larger in size and lately some old ranch style homes are being replaced with new single family homes. The city is so close to everything. Dunwoody has a little bit of everything when it comes to family activities and celebrations as well as places to eat and shop. Our experiences with city while we worked on residential projects or commercial jobs, such as the Perimeter Mall, are great and we always enjoy working in the area. To learn more about this area, visit the City of Dunwoody website.
Before we show some Dunwoody work, we are happy to show off a really nice Kitchen Remodel in Dunwoody's neighboring Stone Mountain.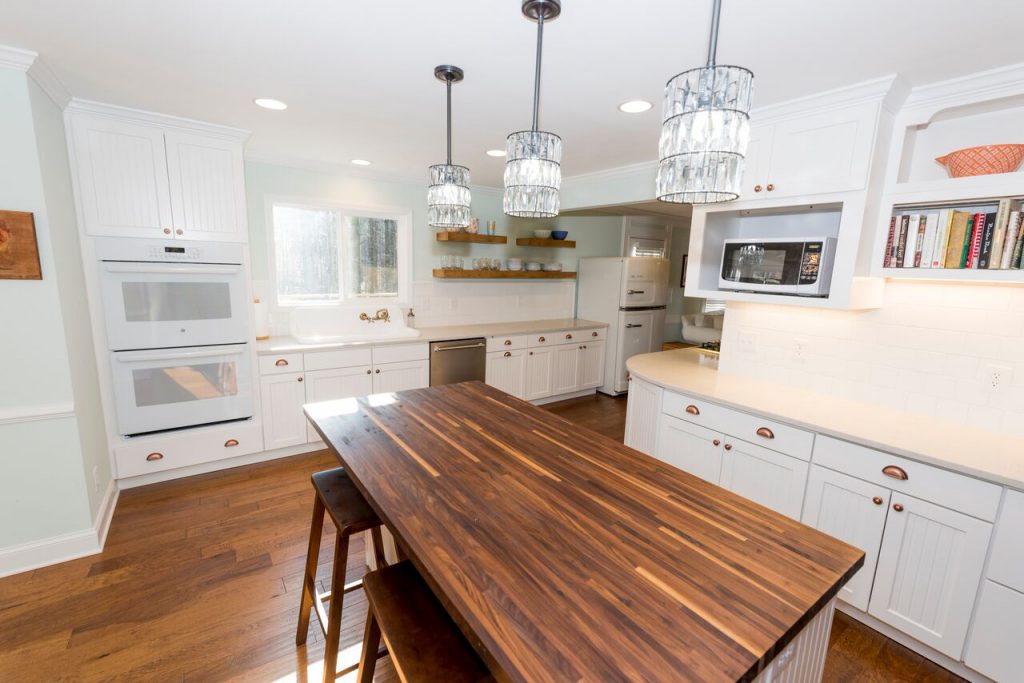 We recent completed a new Basement Remodel with Bathroom in Dunwoody.  We have a nice customer review on video also embedded on the webpage.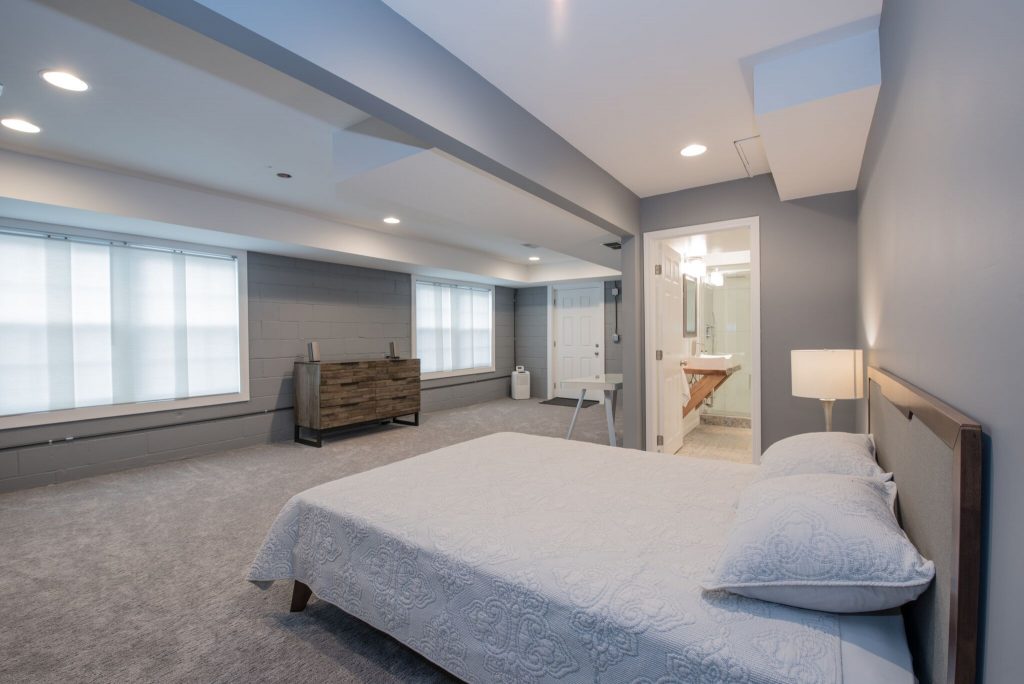 Original Builders is happy to show this Bathroom Remodeling project from Dunwoody.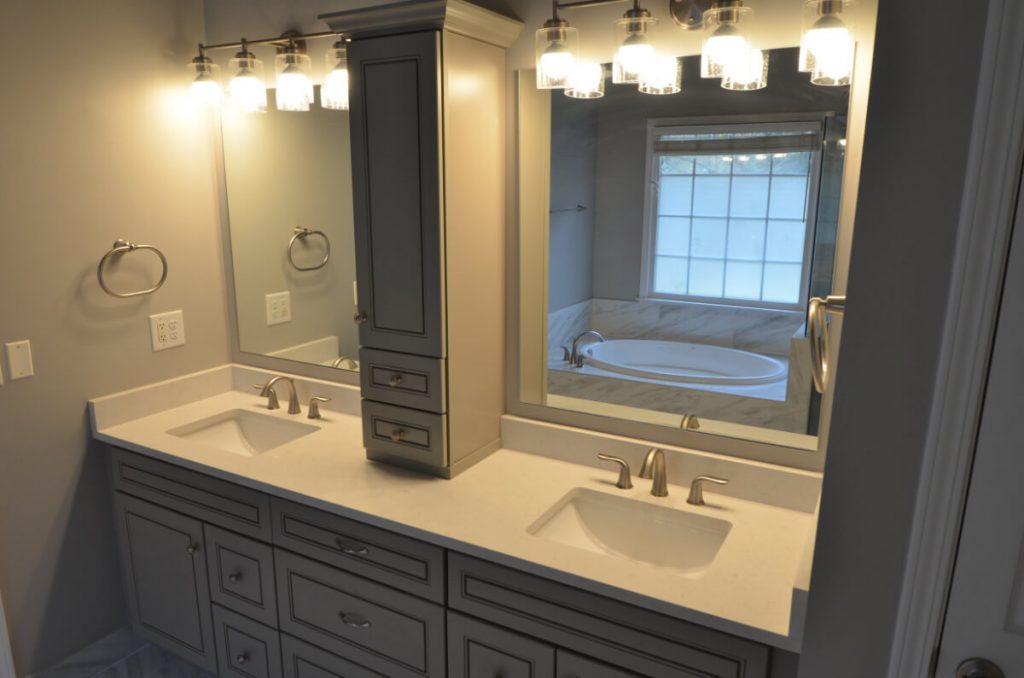 Dunwoody is our favorite location because of its charm. One of our Dunwoody projects was a partial house remodel.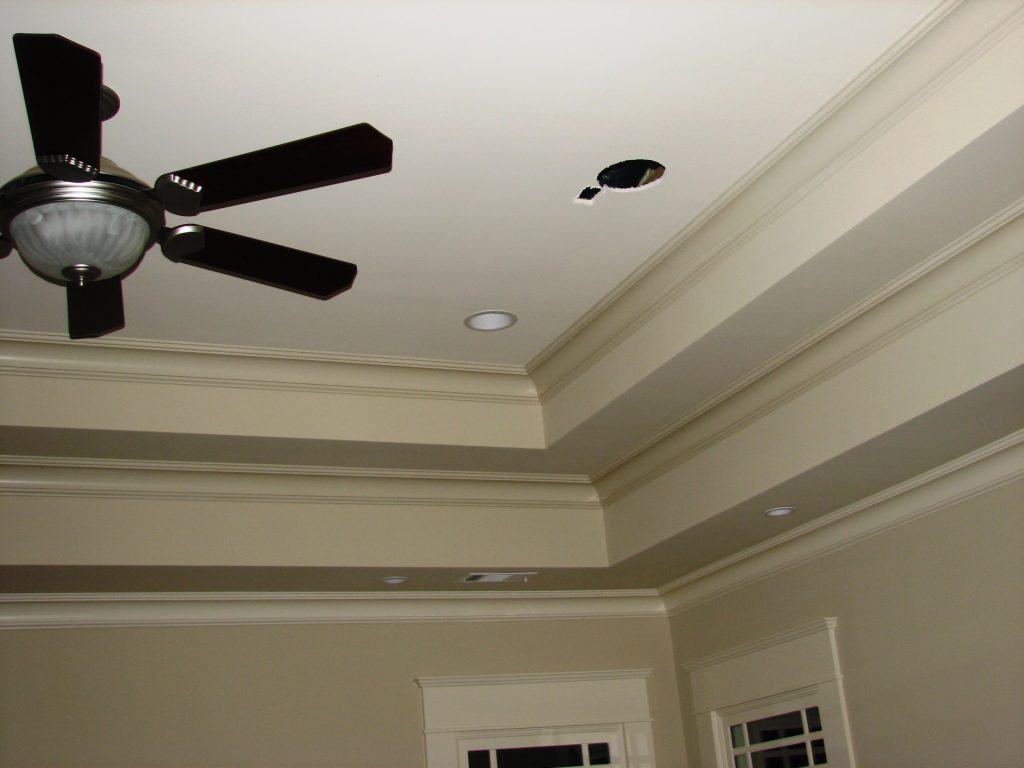 In the photo below is a finished wall with trim. Higher baseboards on the main level, windows with transoms and nice crown molding is a traditional Dunwoody style.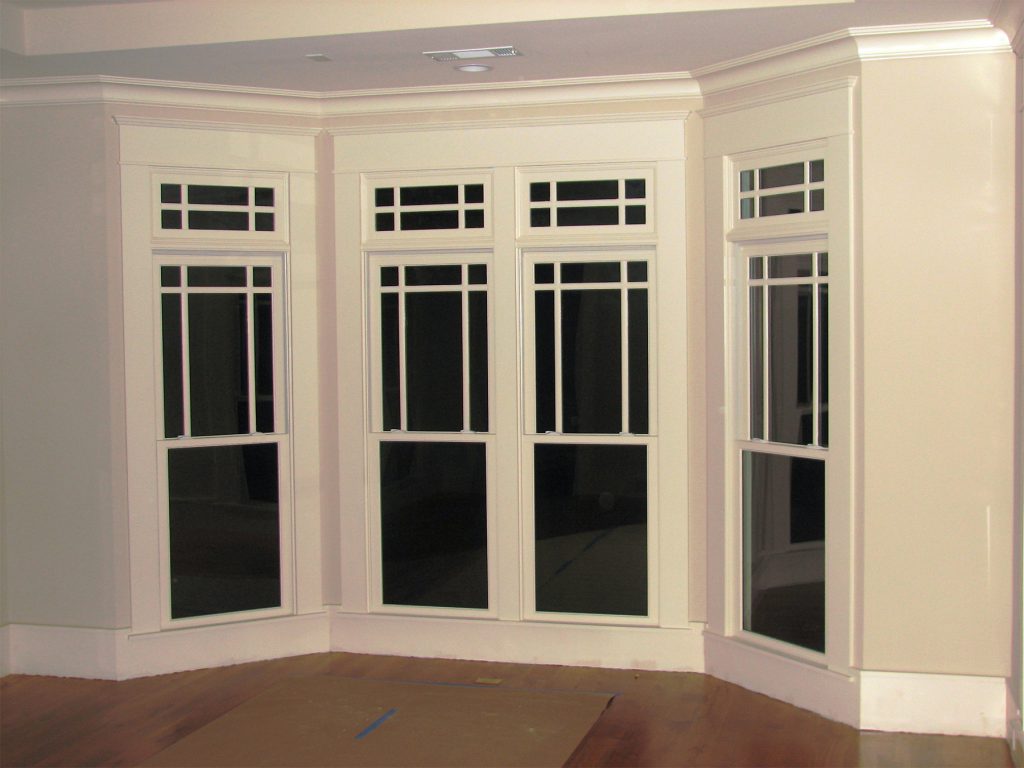 The photo below shows a high-end custom staircase from another project in Dunwoody.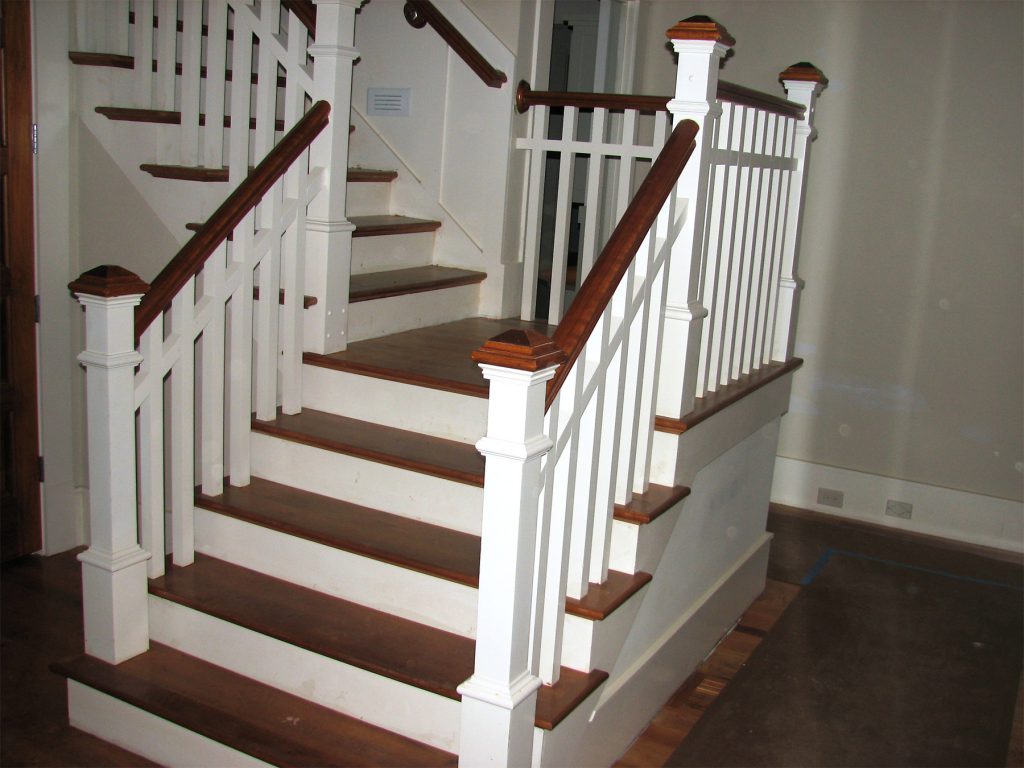 Original Builders is here to help with your next home building, remodeling or commercial project. Give us a call today!