In 1869, Atlanta entrepreneur John J. Thrasher purchased 250 acres around the first stop north along the proposed Richmond Danville rail lines. One year later, the area was incorporated and named after Thrasher's good friend and fellow entrepreneur, Jonathan Norcross. The Eastern Continental Divide runs along Thrasher Park on N. Peachtree Street. It is a physical ridge that once served as the dividing line between Creek and Cherokee tribe territories over 200 years ago. The first car manufactured south of the Mason-Dixon Line was produced in Norcross. Beyond the history, Norcross has become a beautiful place to live and raise a family. To learn more about the area please visit the City of Norcross website here.
A project Original Builders completed in Norcross is shown below. We also have a dedicated page to show off this Norcross Bathroom Remodeling project. We had to demolish existing adjacent cabinets to the bathroom to completely remove a wall, ceilings, electrical and plumbing insulation. It is a nice story showing a completely new space and layout.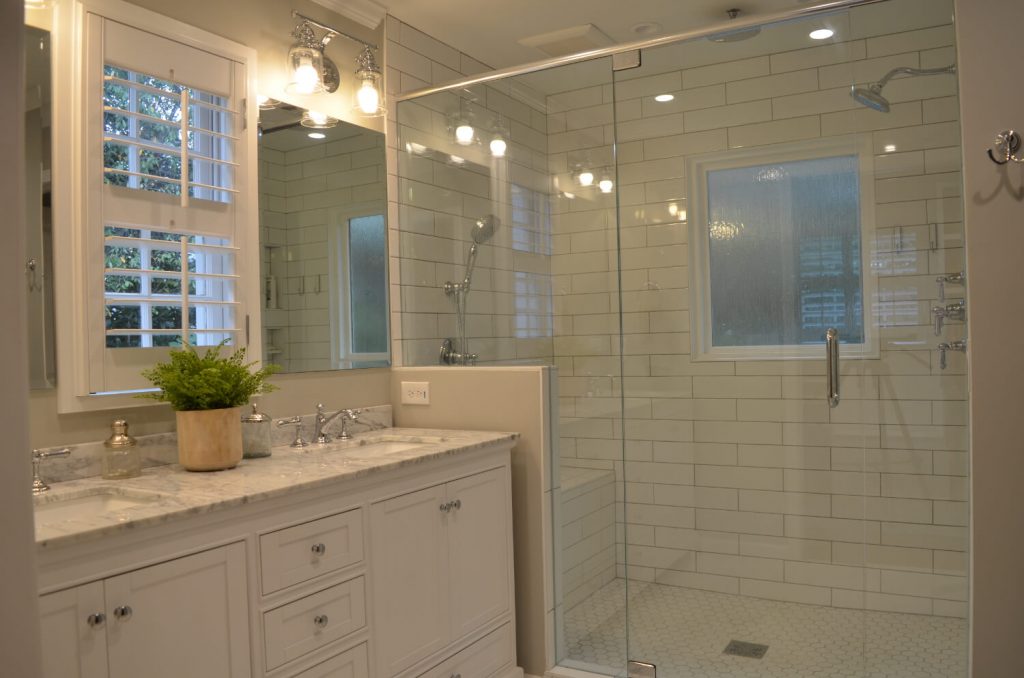 Original Builders is happy to show this Kitchen Remodeling project from Norcross neighboring Duluth.