Original Builders is happy to show off this Bathroom Remodeling project completed in the vicinity of Norcross.
This was not a typical project since we needed to overcome many challenges. The design of the existing space was not functional and also we discovered many poor characteristics of the original bathroom after we started demolition. The shower pan was not fully wrapped around the shower curb and it was improperly attached to corners underexposed studs. Without knowing it, all these years there was constantly water dripping thru shower to the crawl space after every use.
Let's begin by showing off the beautiful bathroom remodel how it looks today.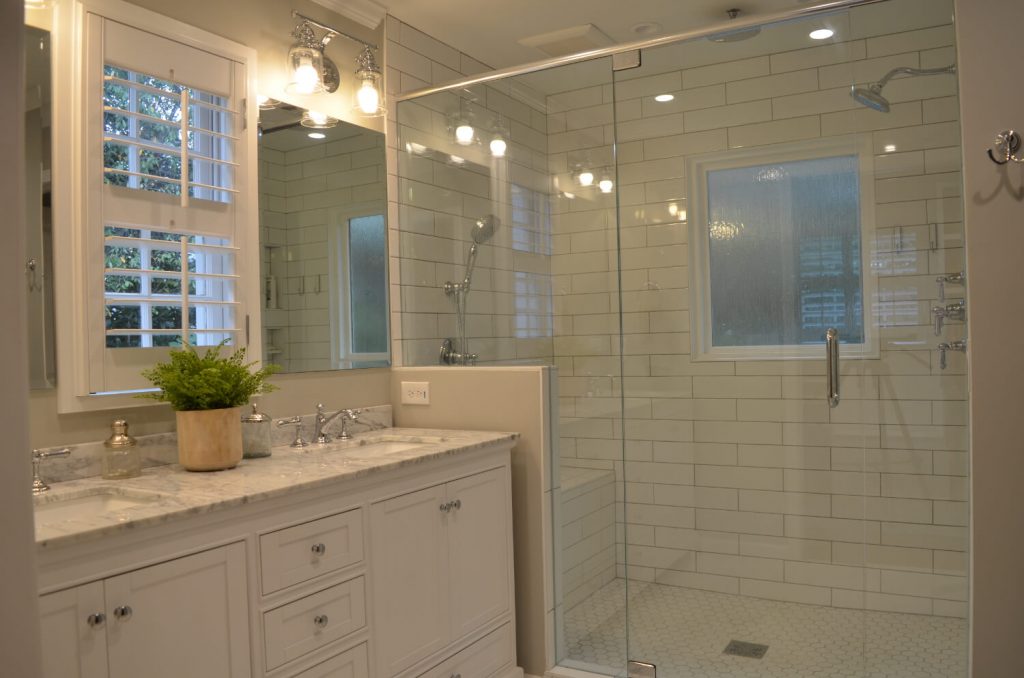 Now we take you through how it used to look before Original Builders arrived. We demolished the cabinets in the master bedroom adjacent to the bathroom and completely removed the wall. We also removed the ceilings, wall coverings, electrical, and plumbing insulation. With all that new space, as seen above, our client and their designer created a new layout, with a big walk-in closet, separate room for the toilet, a big shower, double sink vanity and space for custom cabinets.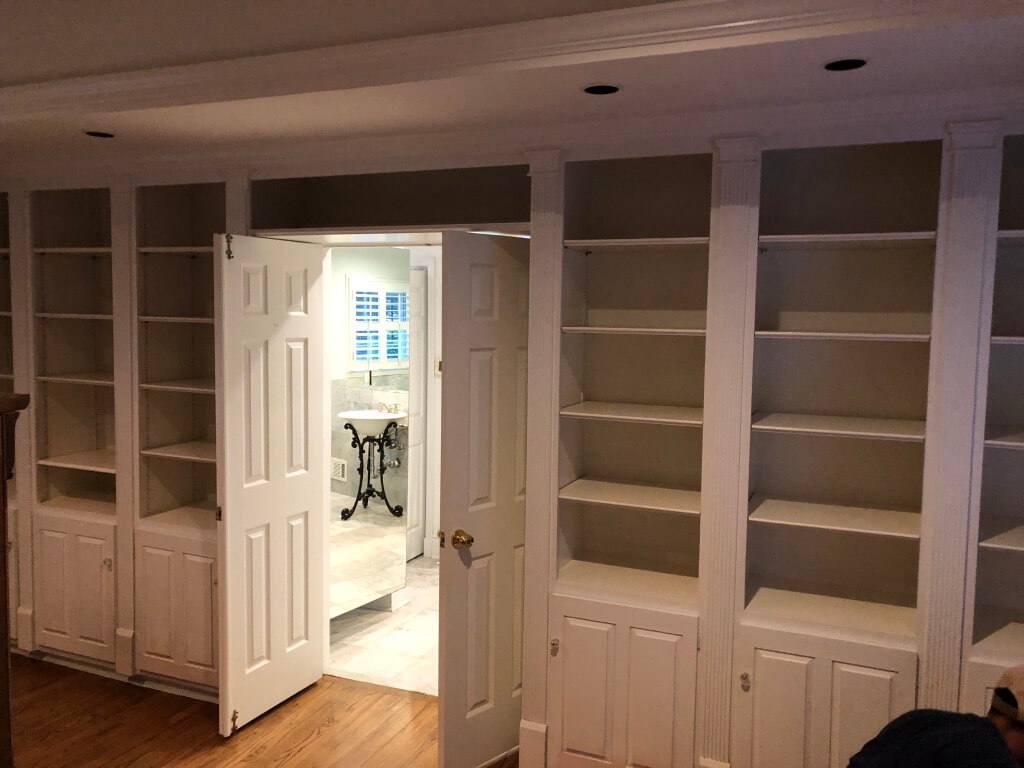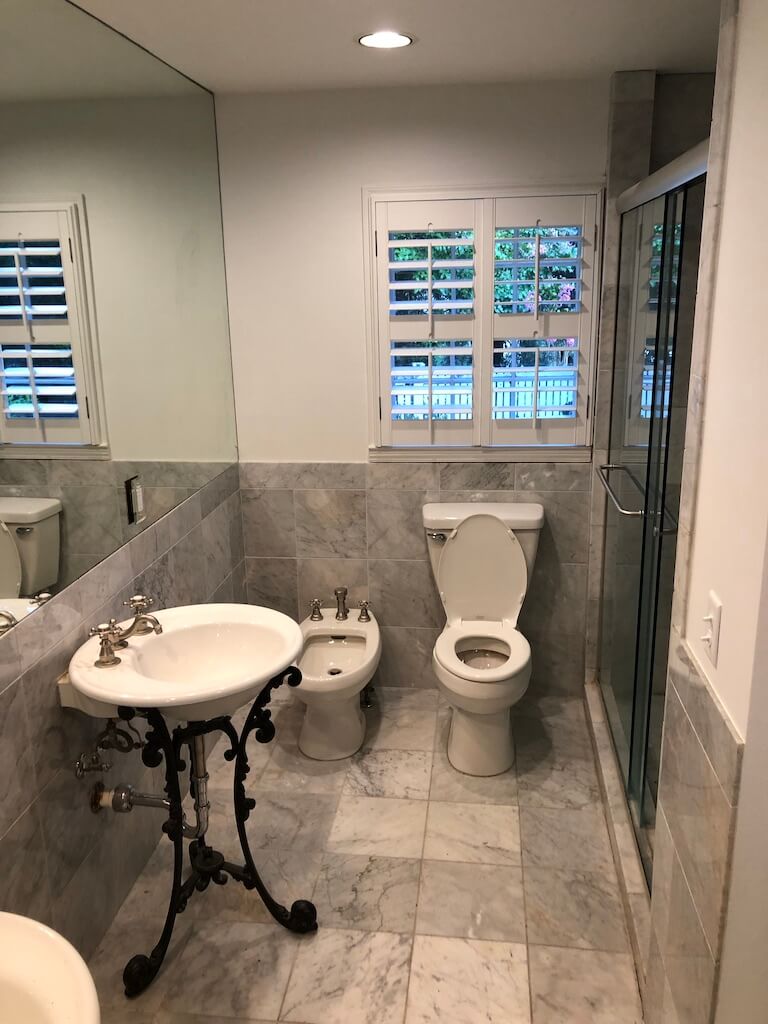 Next, we show you the progress of the work. We enjoy our clients envisioning their dreams while also appreciating the craftsmanship that fulfills those dreams. We begin with the demolition and show the exposed mistakes of the original remodel where the leaking water was rotting the wood.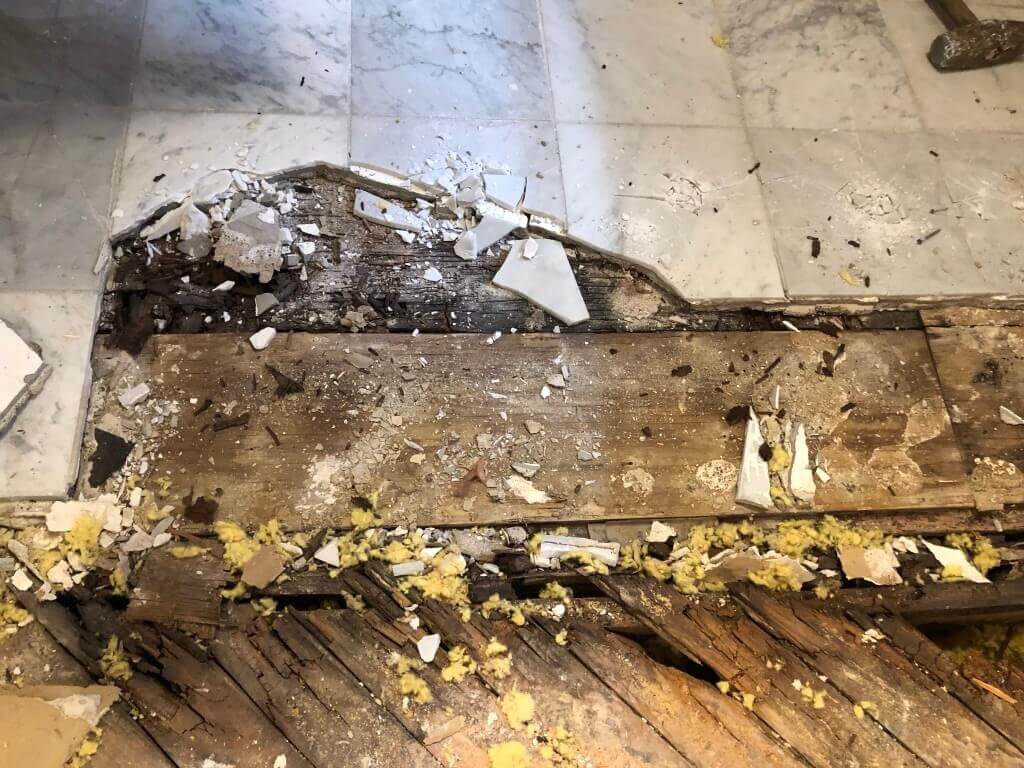 After the demolition, we move into the framing and plumbing. We show the full room and then walk towards the future shower.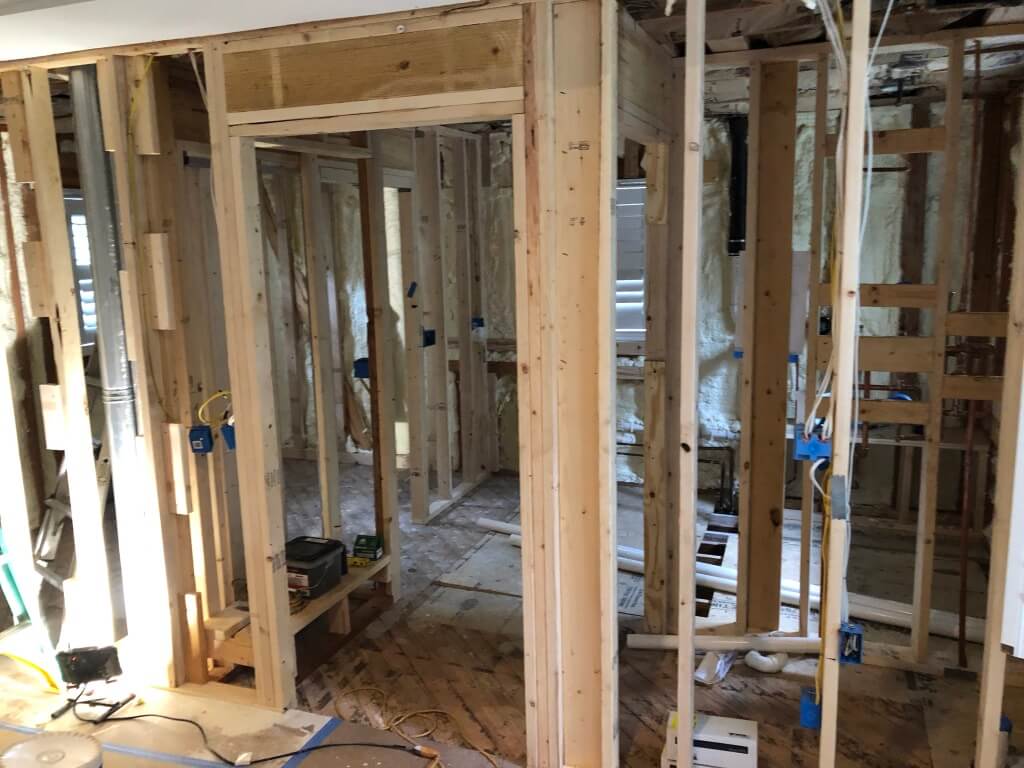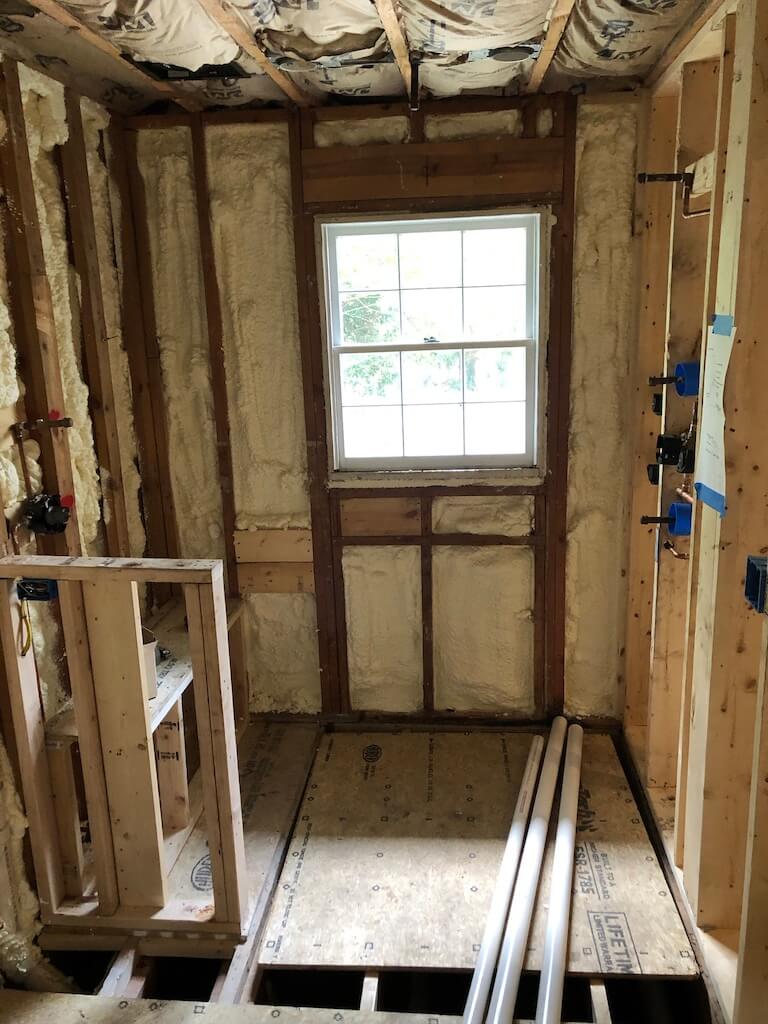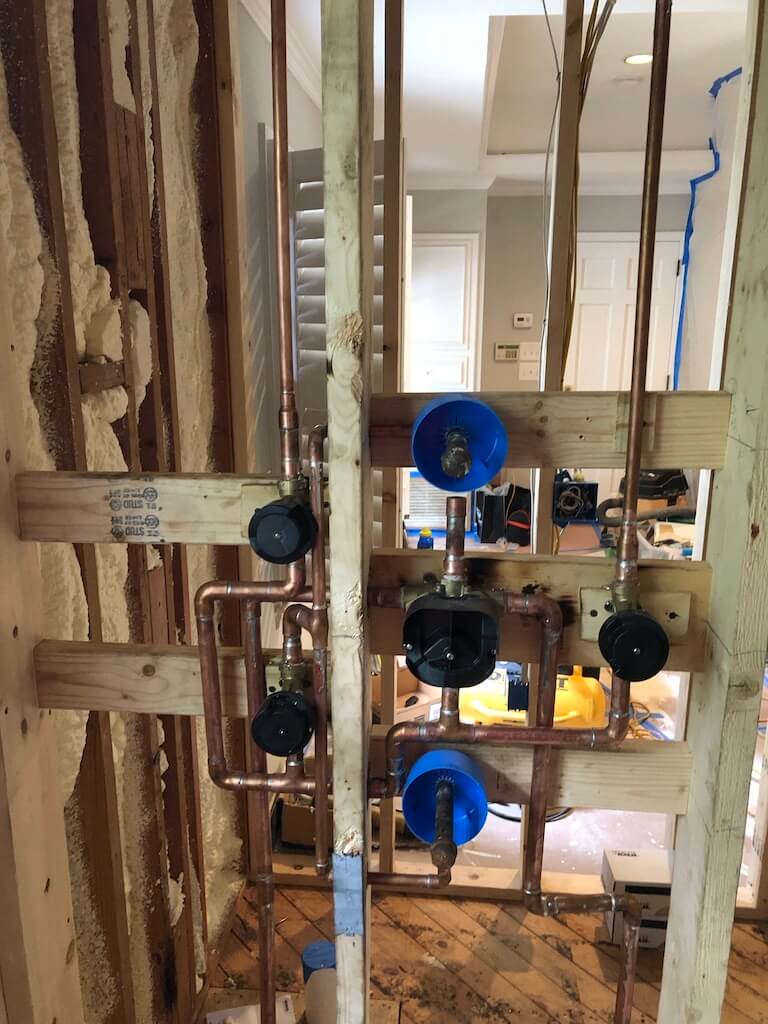 Now we can see it coming together as we close the walls and install the new heated flooring system too.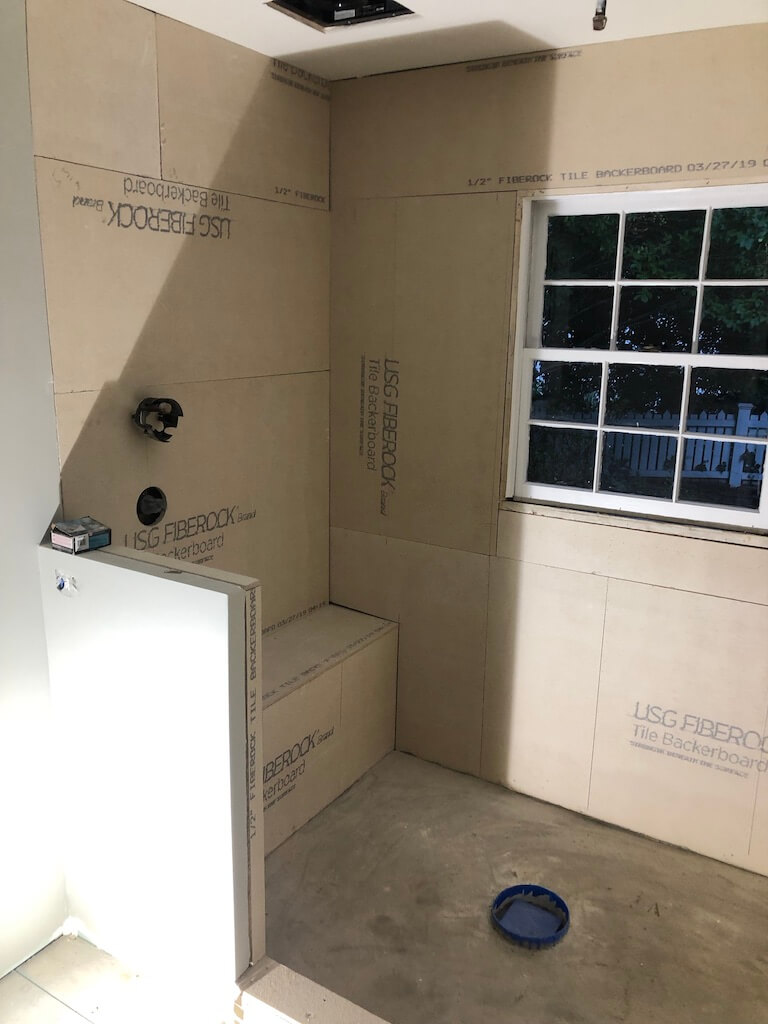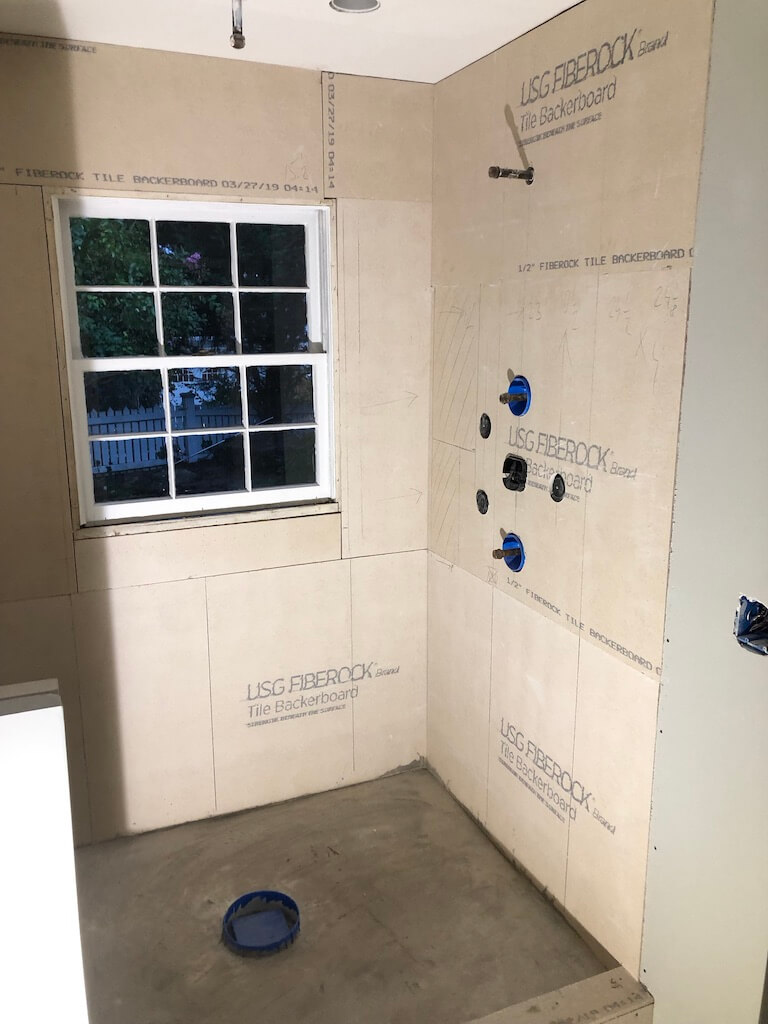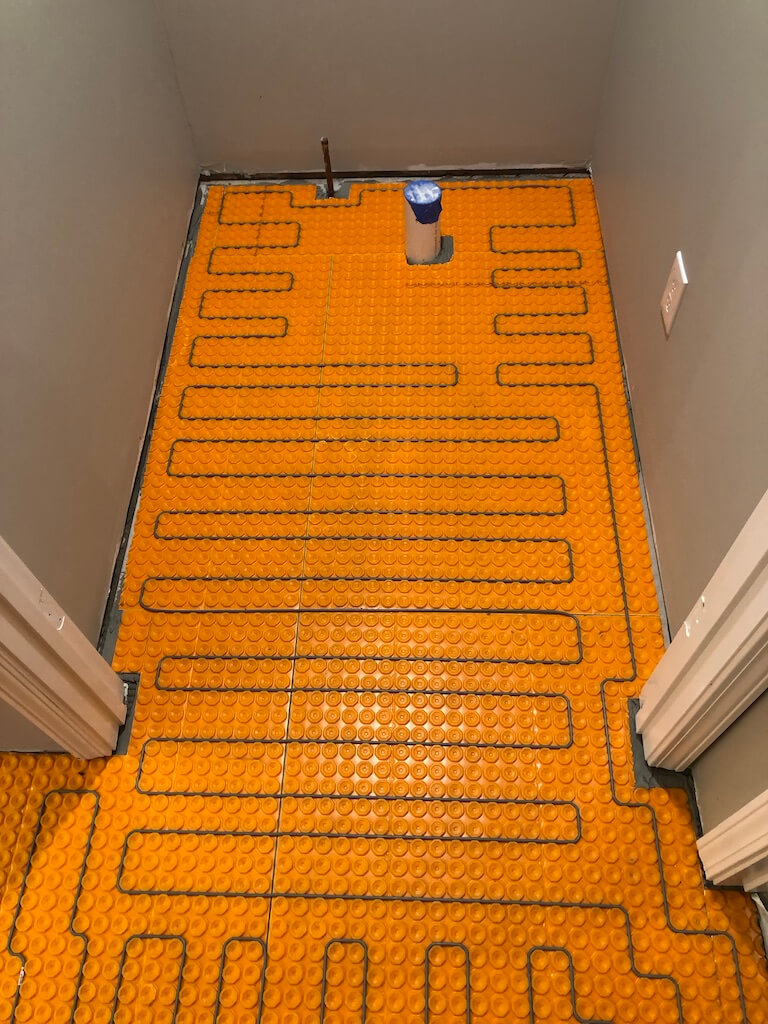 All of the new subfloor framing, plumbing, electrical and HVAC was the first big step for getting this space functional and pretty. We used spray foam insulation as a perfect choice for older homes. We did not want to overlook the new window in the shower for daylight. The frameless glass is a must. Shower walls have subway tiles that will never go out of date. We also installed a recirculating water line, so when you step in to shower the hot water is coming from the showerhead in first second.
The custom cabinets with maple butcher block give this bathroom a unique look and plenty of storage for towels. There is a double door from the bedroom to the bathroom like an entrance to a spa.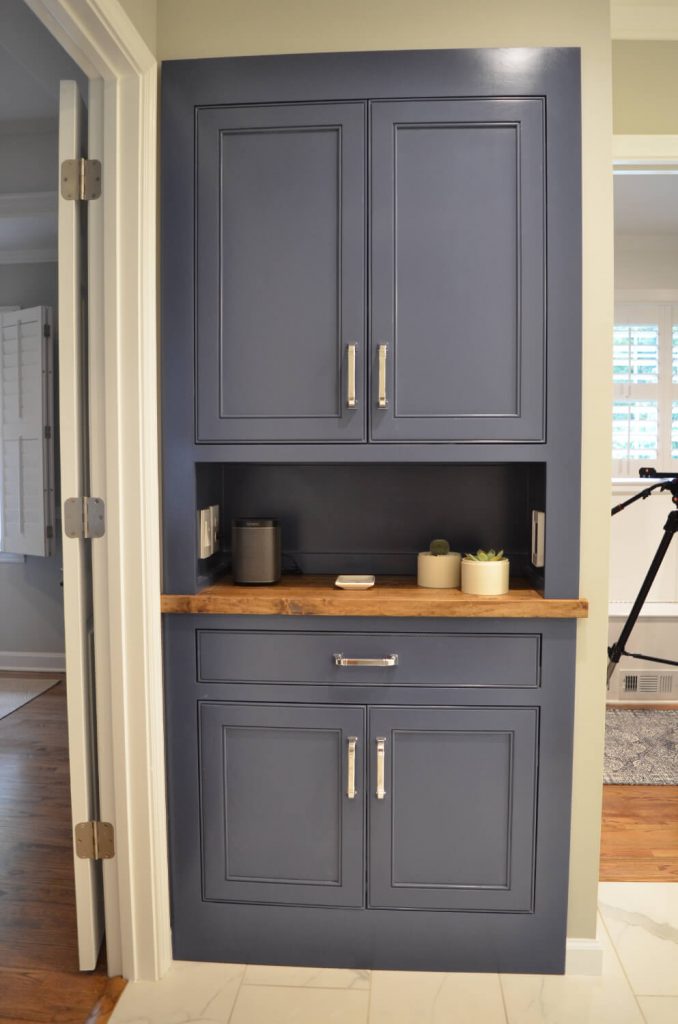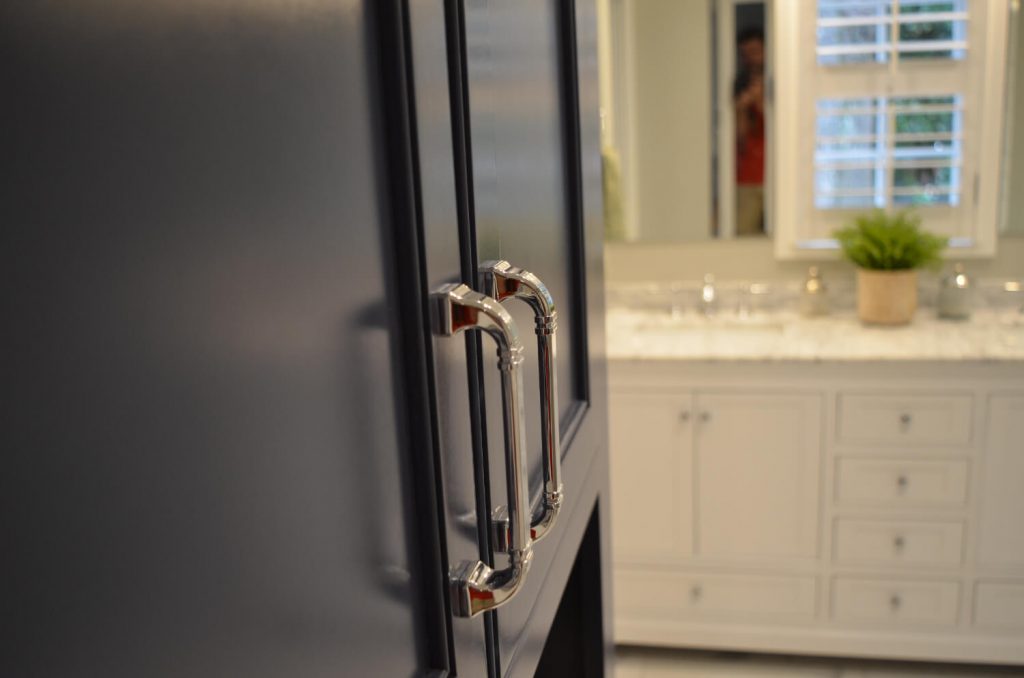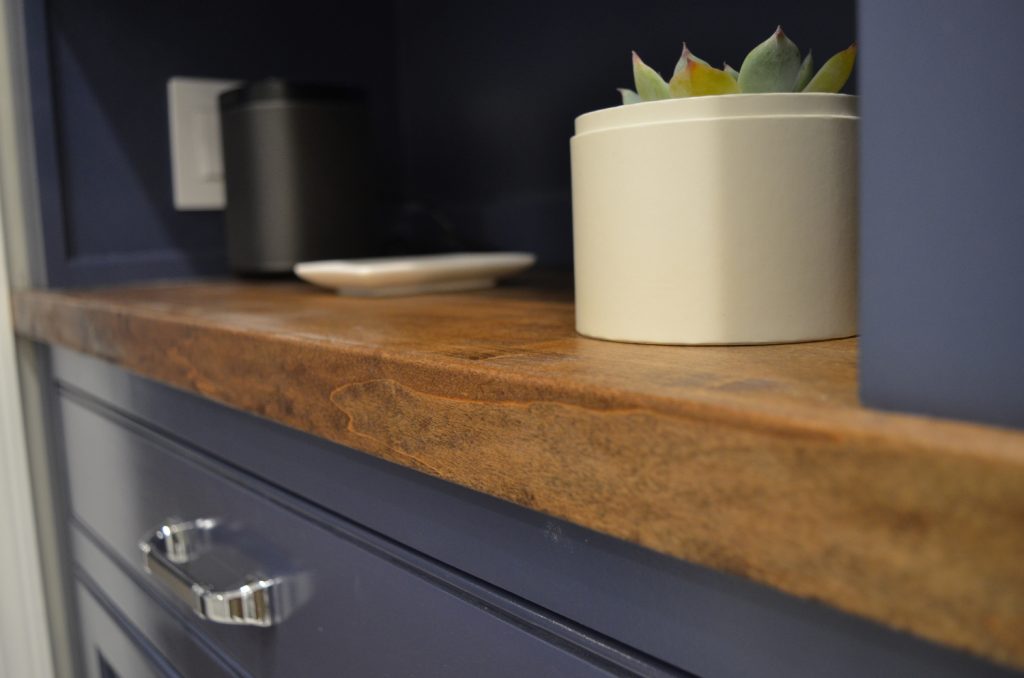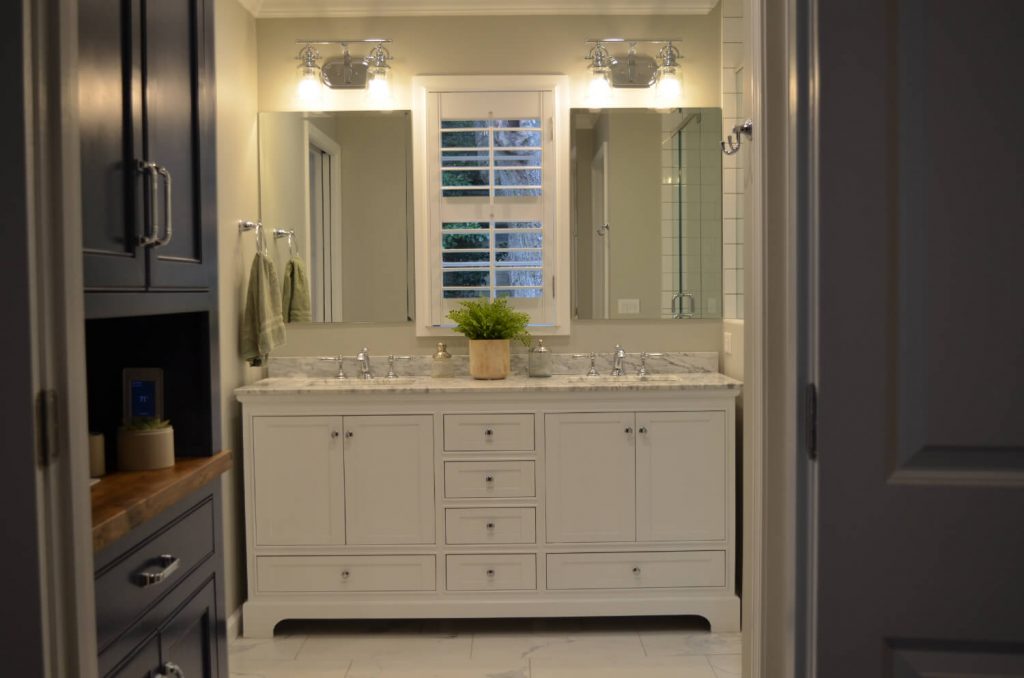 Our clients now walk in on a warm floor, enjoying massage body jets in the shower while listening to music is the perfect start or end of every day. A dream come true and Original Builders is so happy to be a part of fulfilling those dreams.