Original Builders is happy to show off this Kitchen Remodeling project completed in Norcross neighboring Duluth.
The old kitchen cooktop did not worth properly anymore and there was no downdraft.  The cabinets were heavily painted with brush and with glaze finish.  The style was simply too outdated and time to make a big change without removing old boxes.
Let's begin by showing off the beautiful kitchen remodel how it looks today.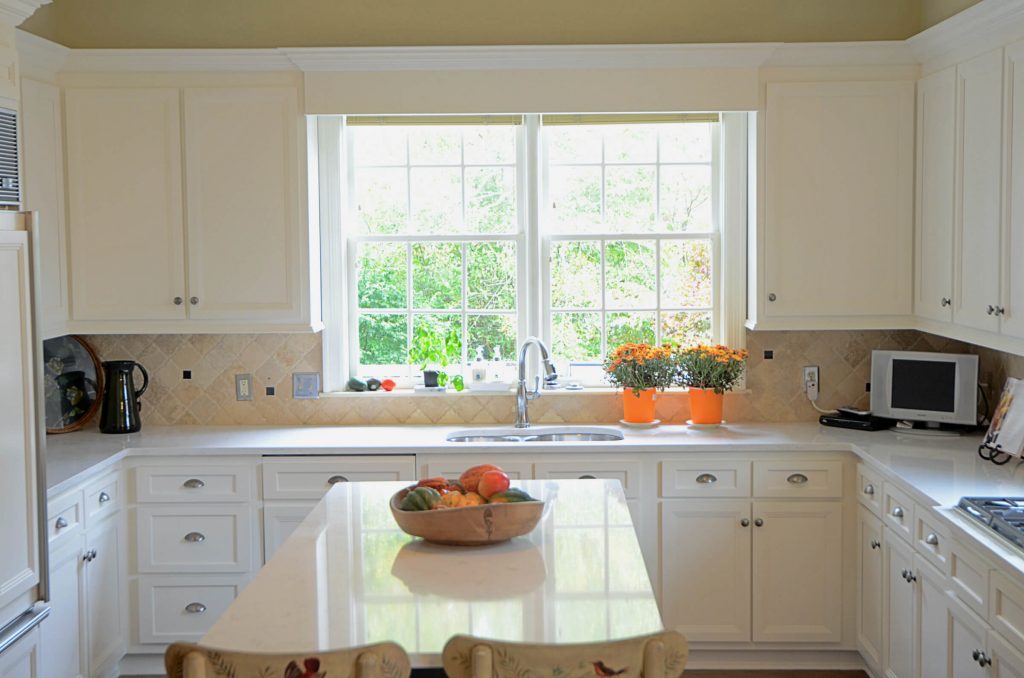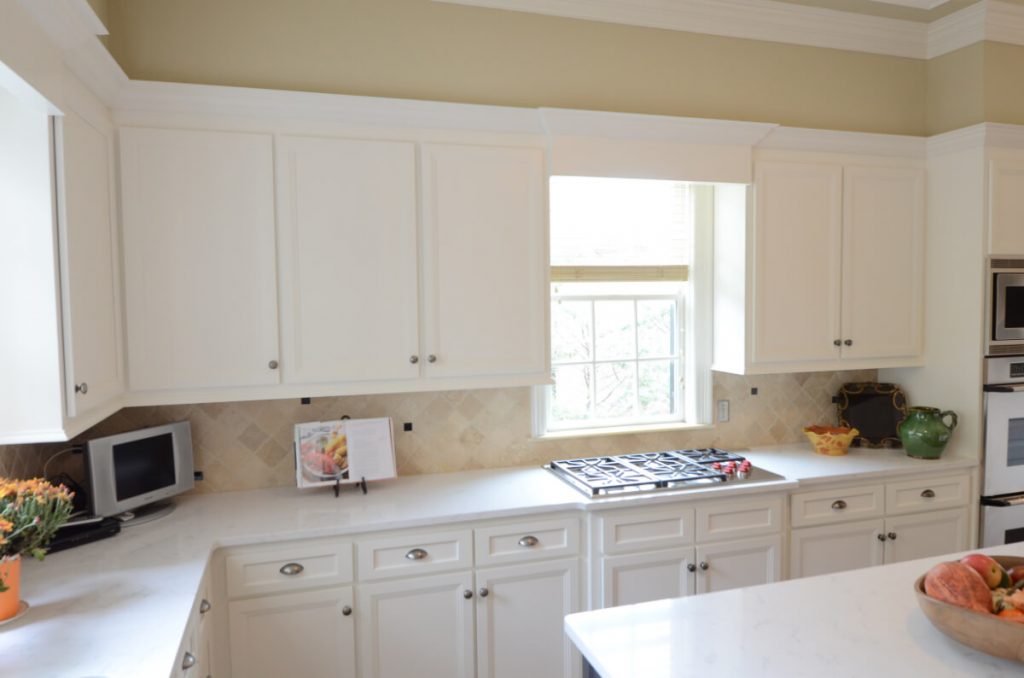 Now we take you through how it used to look before Original Builders arrived.  And while the look was not the best, the layout was very functional.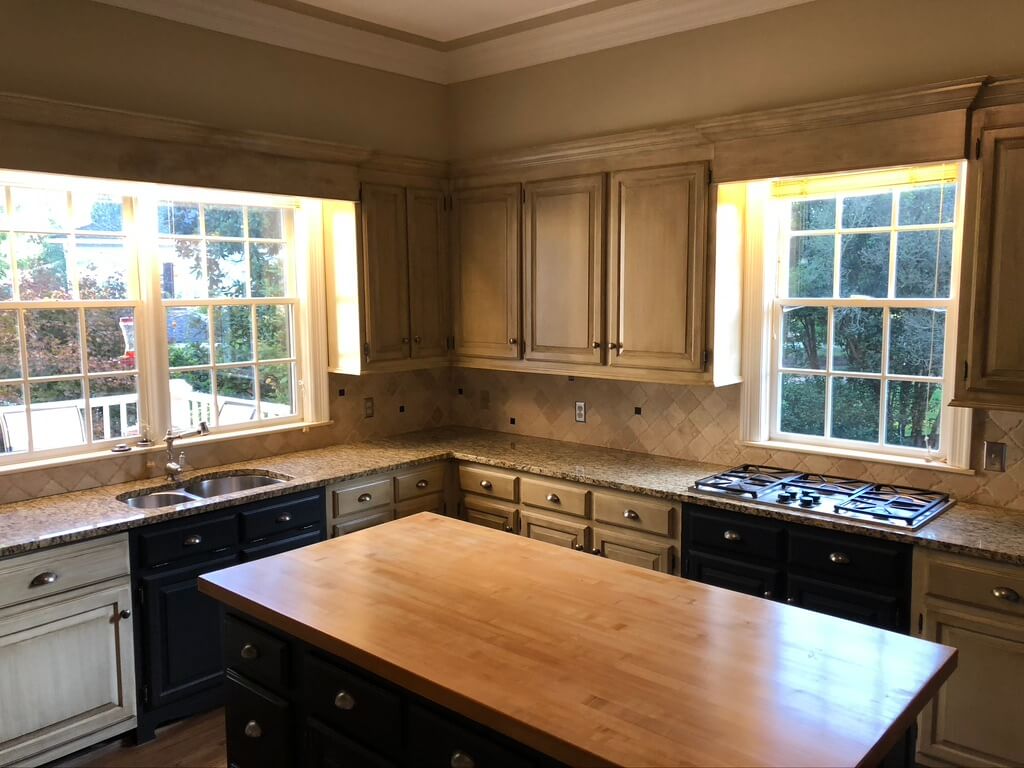 Next we show you the progress of the work. We enjoy our clients envisioning their dreams while also appreciating the craftsmanship that fulfills those dreams. We begin with removing old cabinets and the cooktop. On completely naked boxes without all hardware, doors and drawers we could then do our magic. We hand and machine sanded of all existing paint coatings, and smoothed all panelings make sure the primer will stick to it perfectly. After priming of the entire kitchen – we sanded it again, washed that with soapy water and clean rugs. The first coat of final paint was sprayed and sanded again. Second and third coat was applied after light sanding. A perfectly smooth finish gave the old cabinets a completely new look as if they just came from the shop.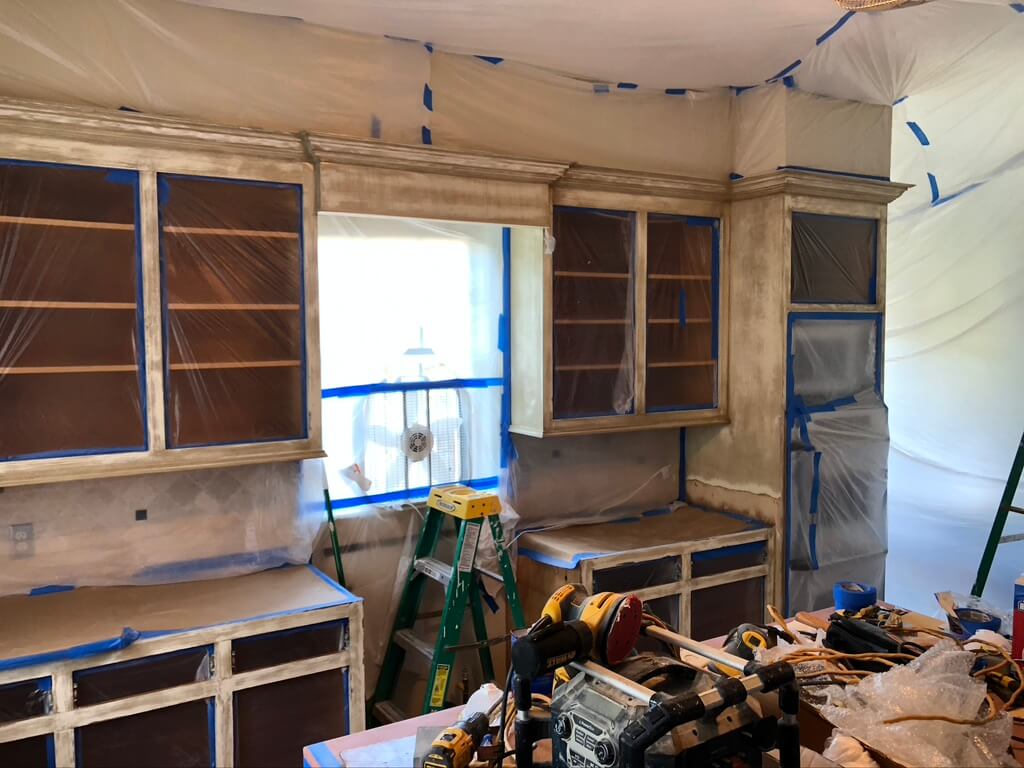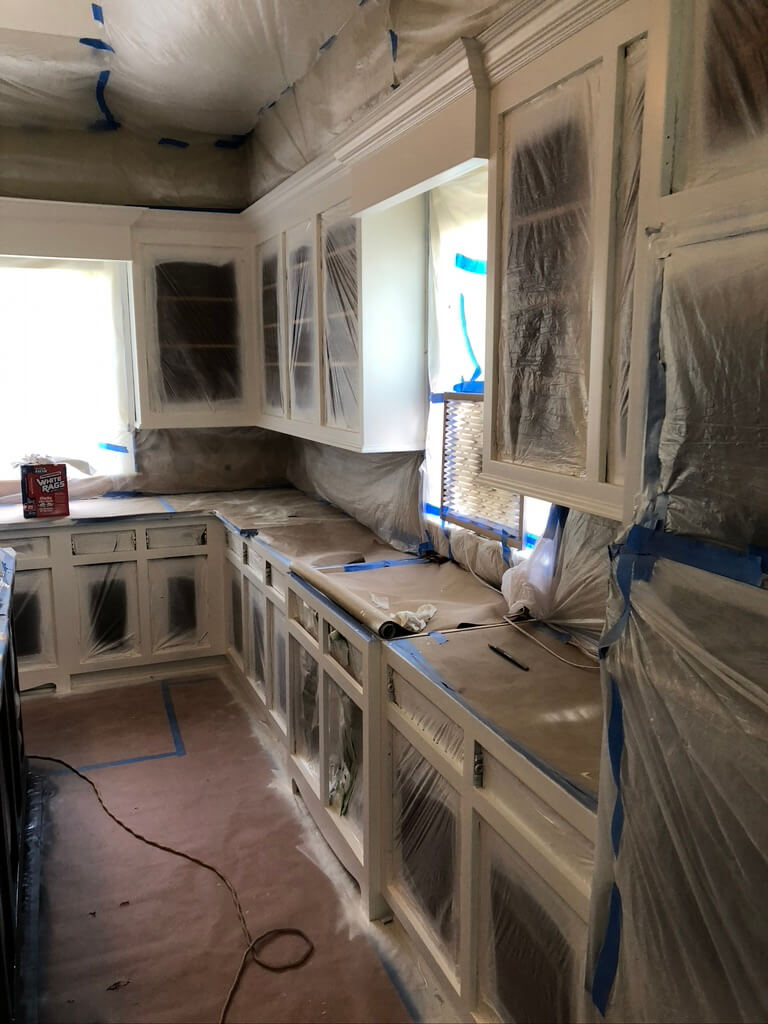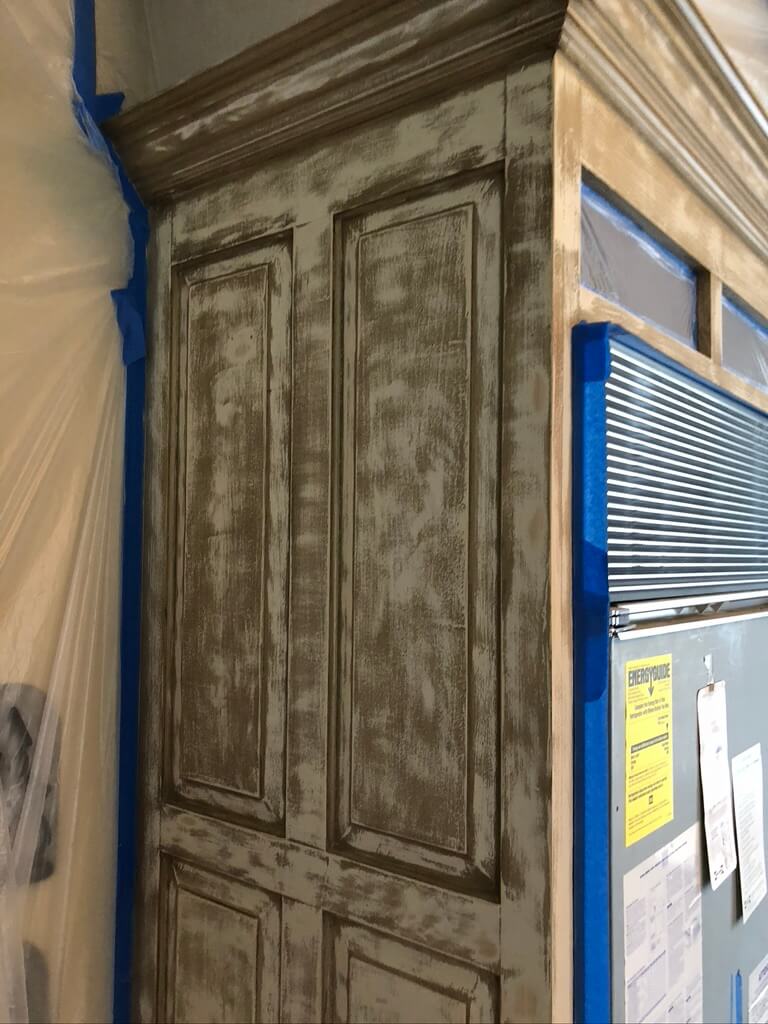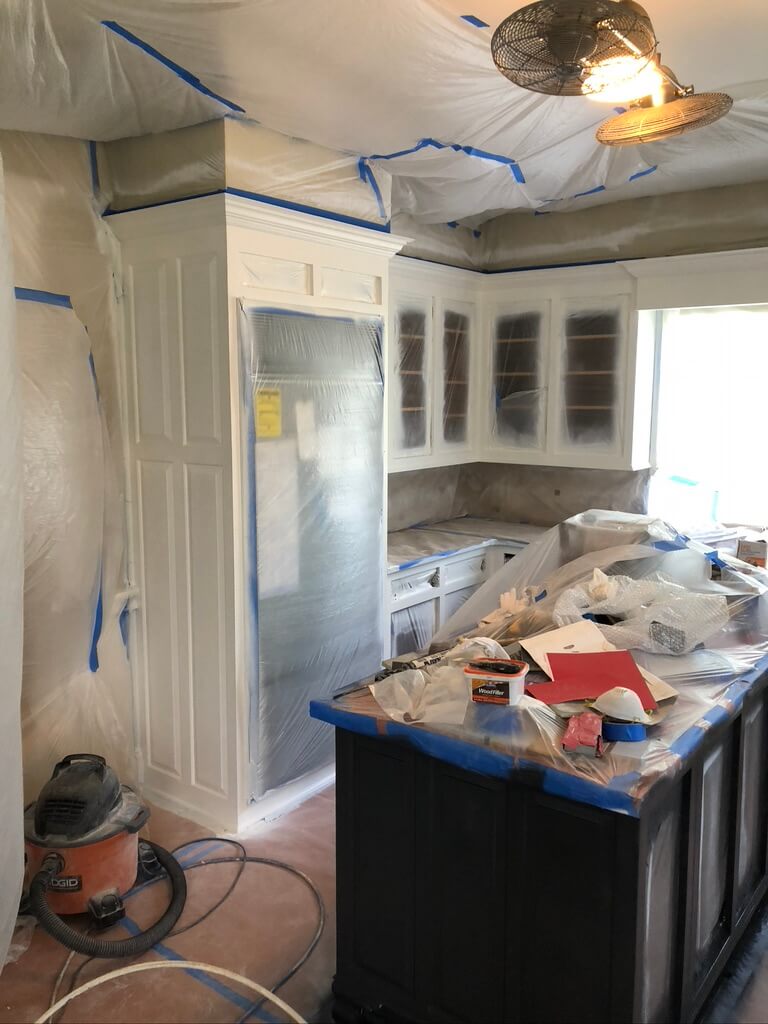 New cabinets are deeper and we created a little step out for the countertop to give this kitchen fresh character. Then we added new solid maple custom made doors and drawers with double shaker design, with concealed slow motion hinges. Then we finished it off with a new quartz countertop, faucet and sink, cooktop and downdraft venting outside.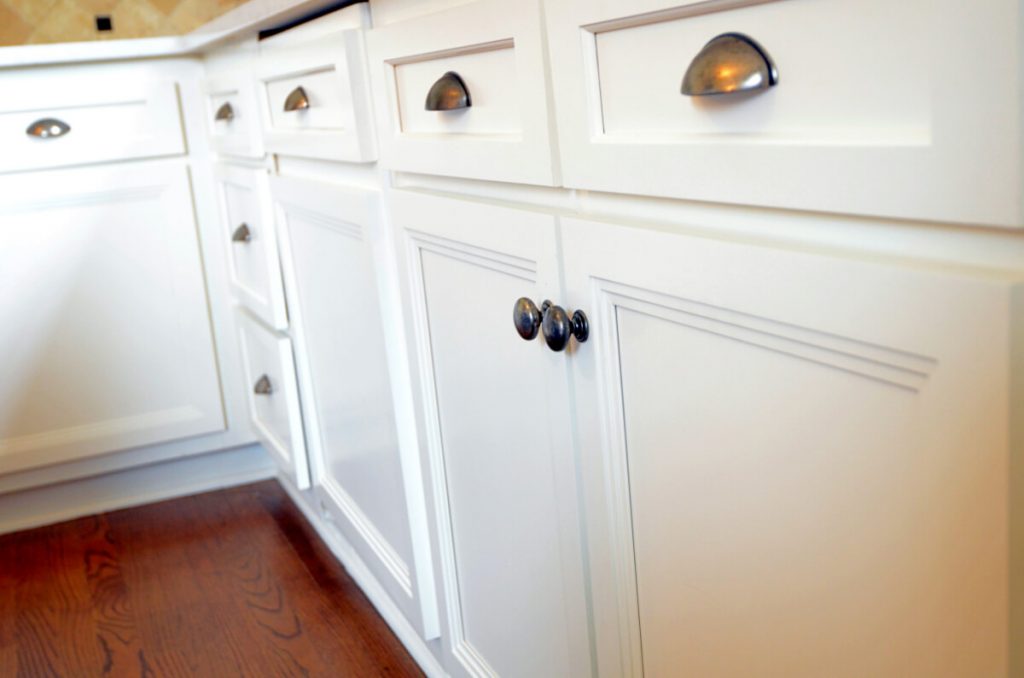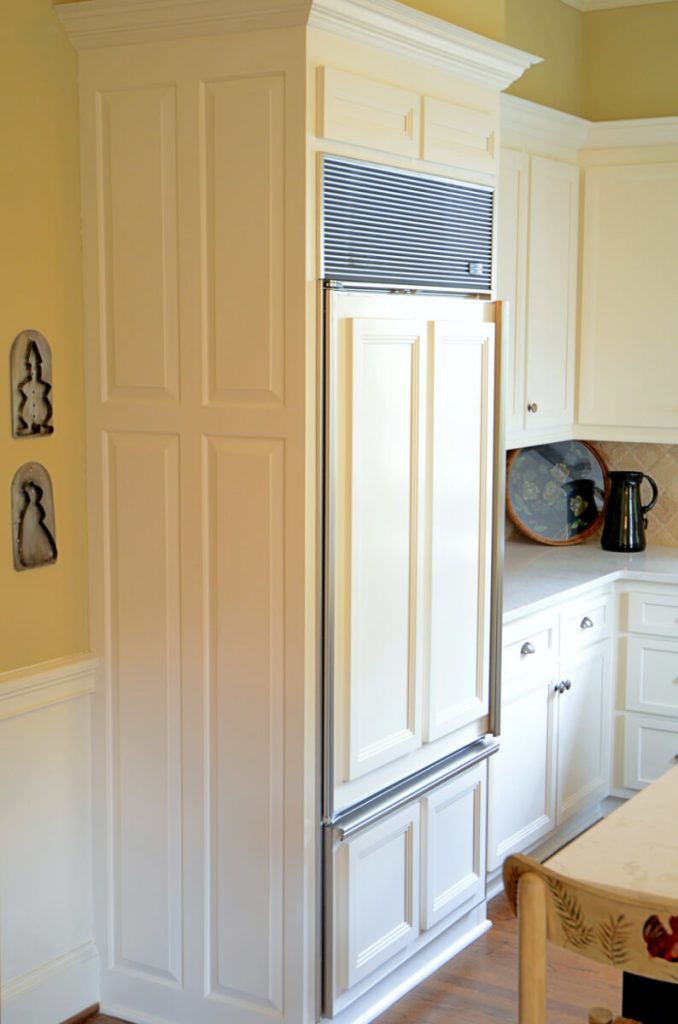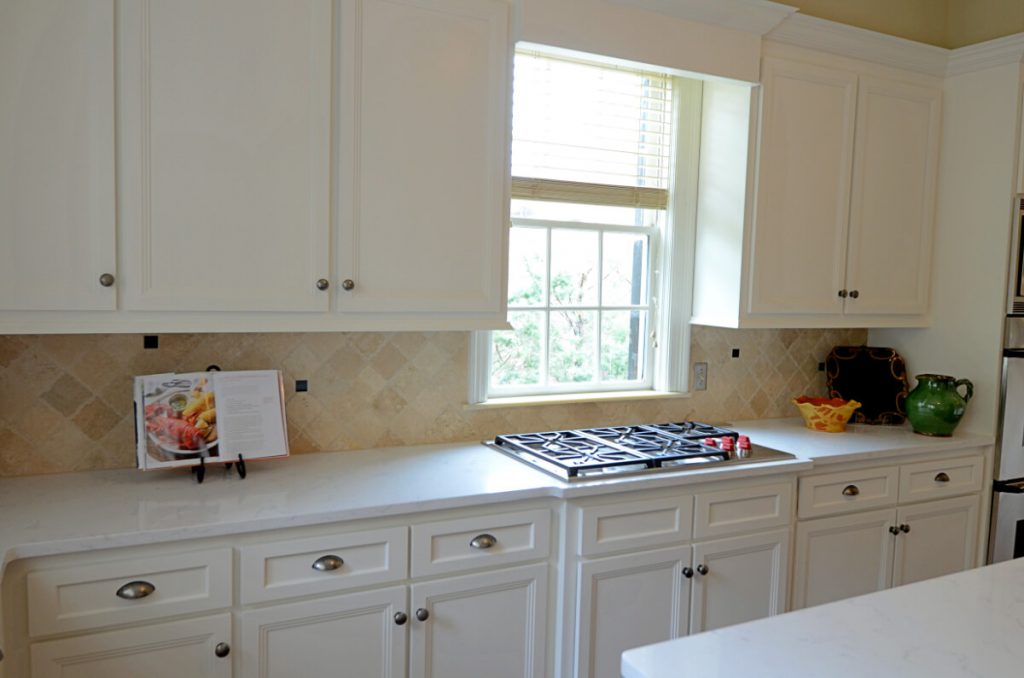 Our clients now walk in to a beautifully restored kitchen. A dream come true and Original Builders is so happy to be a part of fulfilling those dreams.