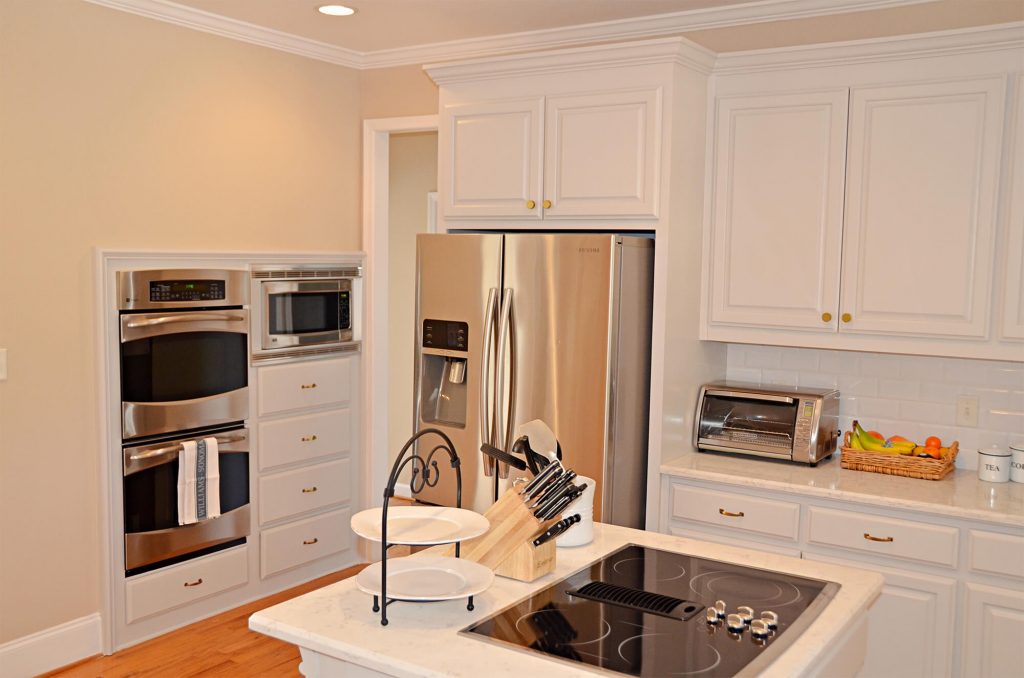 Original Builders works in the Roswell vicinity and here we feature a kitchen remodeling upgrade.  It had lots of changes and the item that stayed the same was the floor.  Traditionally we like to wait for showing any "before" pictures, but comparing the picture on top to the one that follows allows you to quickly see how experienced kitchen remodeling can transform a less than desirable look to a more modern look.  The new remodeled kitchen picture on top shows the added moulding we placed around the oven so it looks more built in. The picture below shows the same area without the moulding as well as the chair rail on the left which we removed.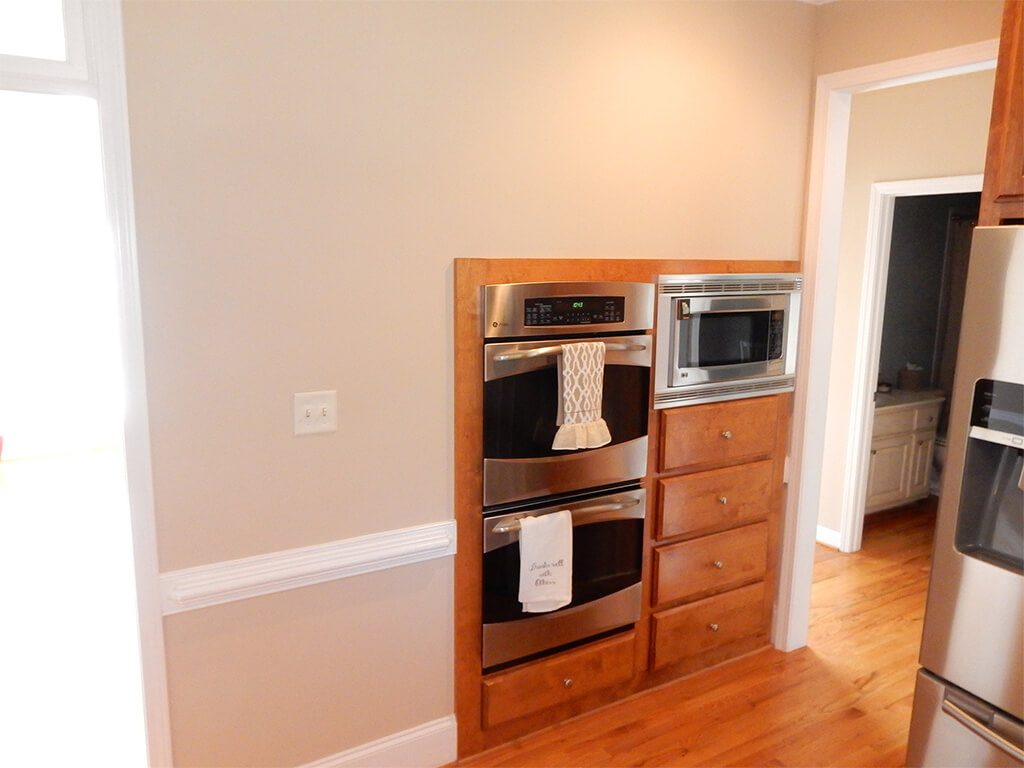 Before Roswell Kitchen Remodel had moulding around oven
Let's now continue with a prettier kitchen remodeling picture of this Roswell home.  The barn door was resized for the pantry areas and we also installed new pendant lighting.  Notice the oven in the top right background too.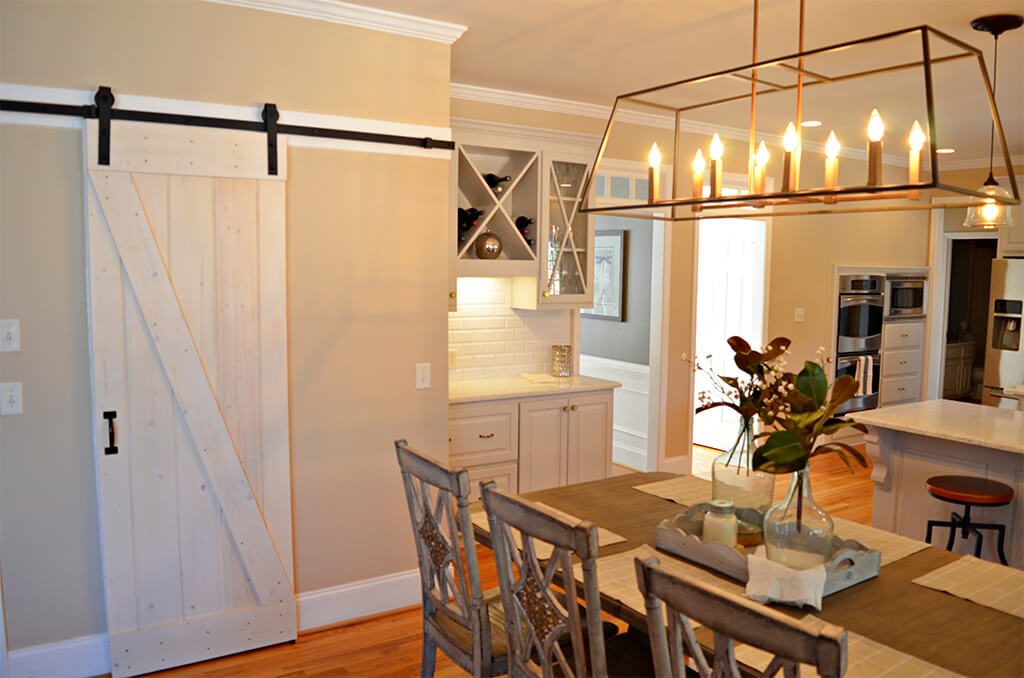 Resized pantry and new pendant lighting for the Roswell Kitchen Remodel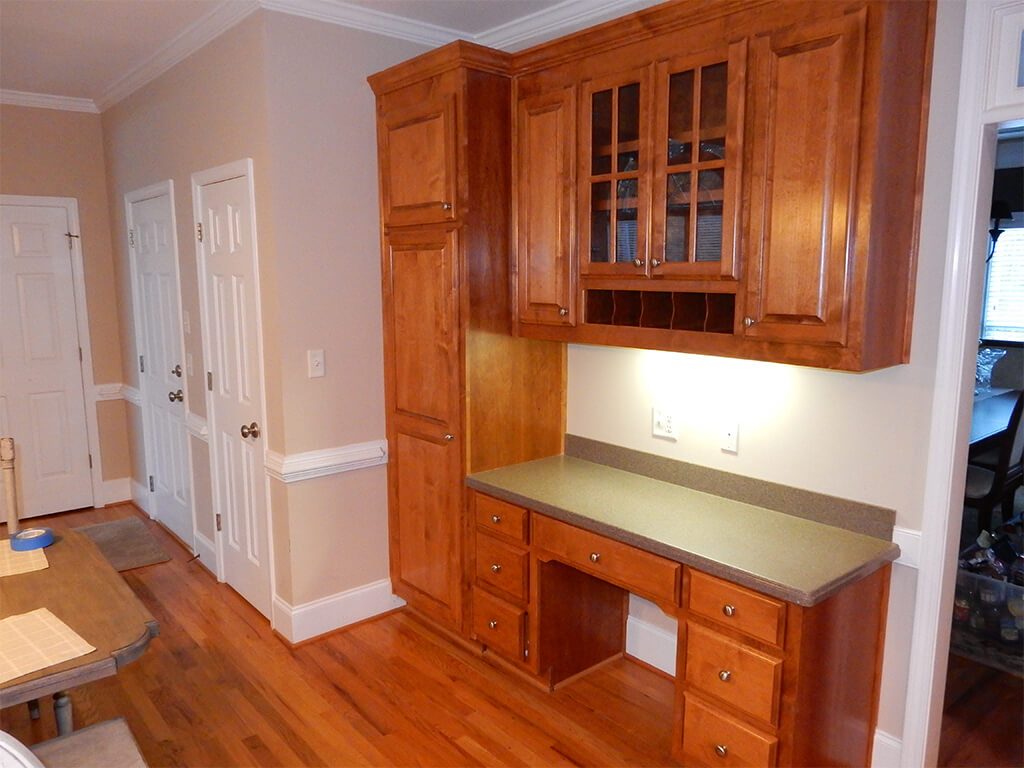 Before Resized pantry from opposite angle for the Roswell Kitchen Remodel
The overall layout stayed the same and redid all the doors and cabinets.  The two pictures that follow show refinished kitchen cabinets with corbels installed under the island countertop.  Then we show the kitchen peninsula also with corbels under the countertop.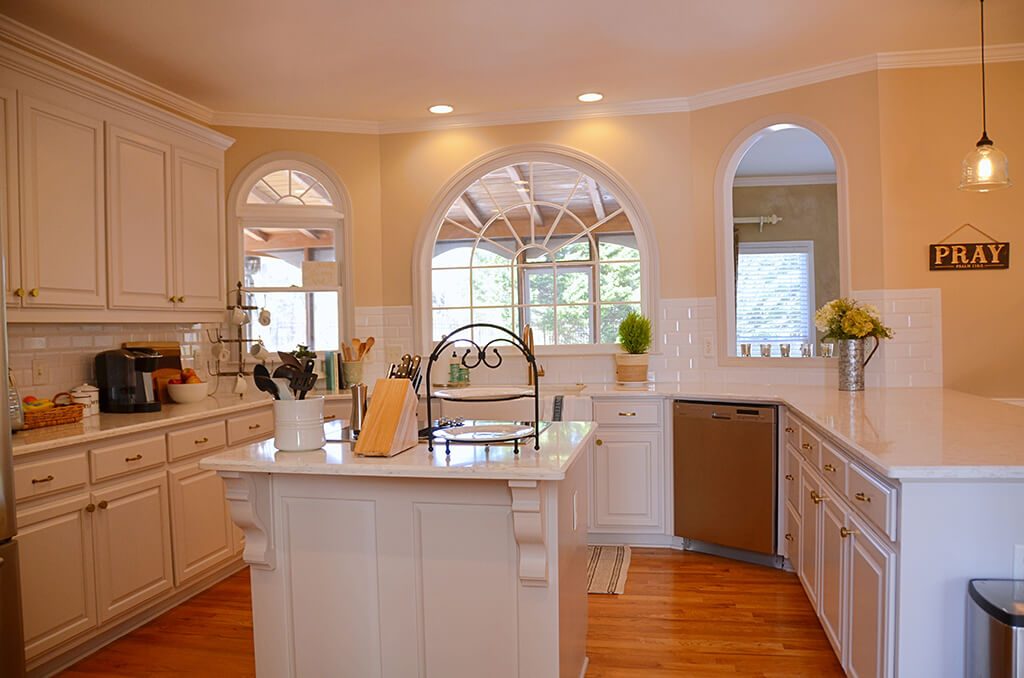 New cabinets and doors with corbels under for Roswell Kitchen Remodel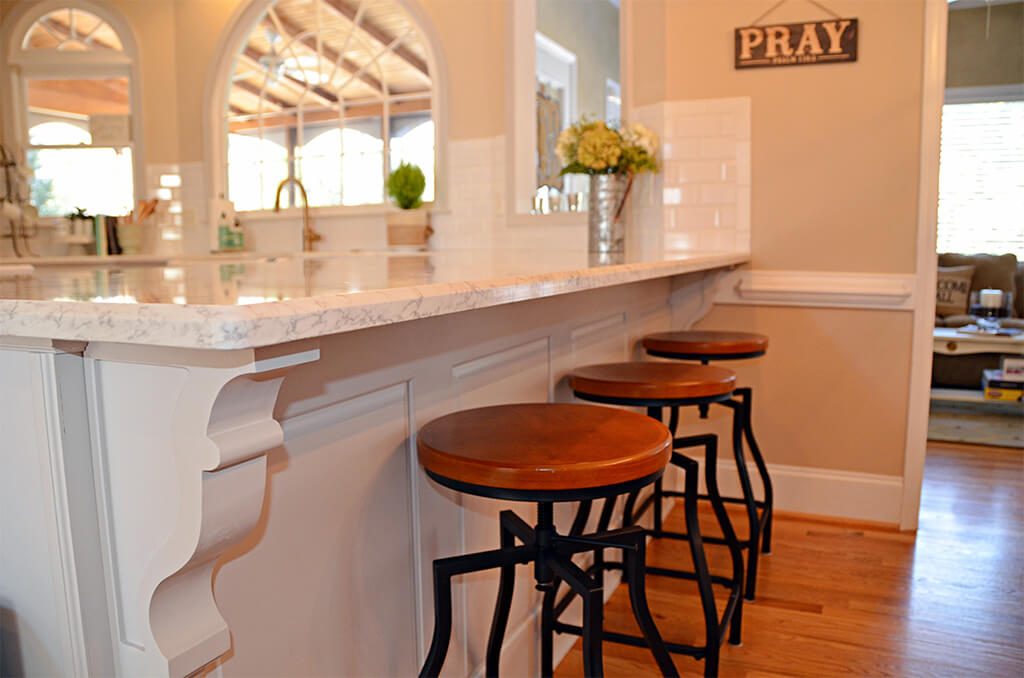 Peninsula for Kitchen Remodel in Roswell has corbels too
While we showed a similar picture on top to show the pantry area, here we show the finished bar rare wine rack,  The original pantry area was smaller and now the pantry is bigger and the cabinets are smaller.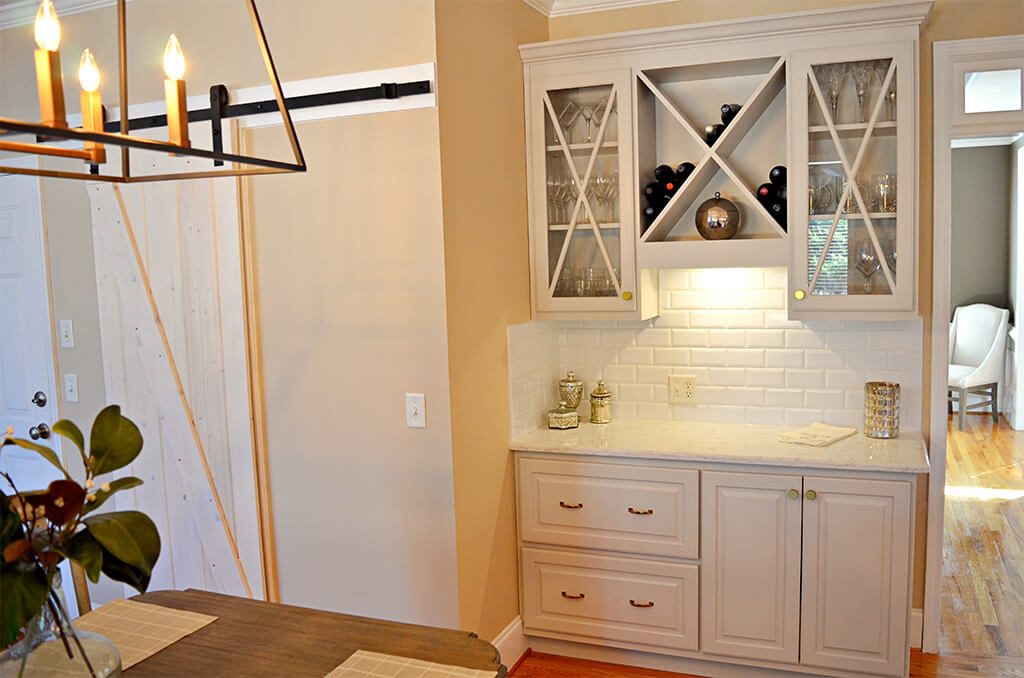 Bar area for Remodeled Kitchen with wine rack
The next picture shows the base cabinets (sitting on the floor) and the wall cabinets along with the Quartz Countertop.  It gives such as refreshing and clean look. Hard to imagine how it looked before from the picture that immediately follows.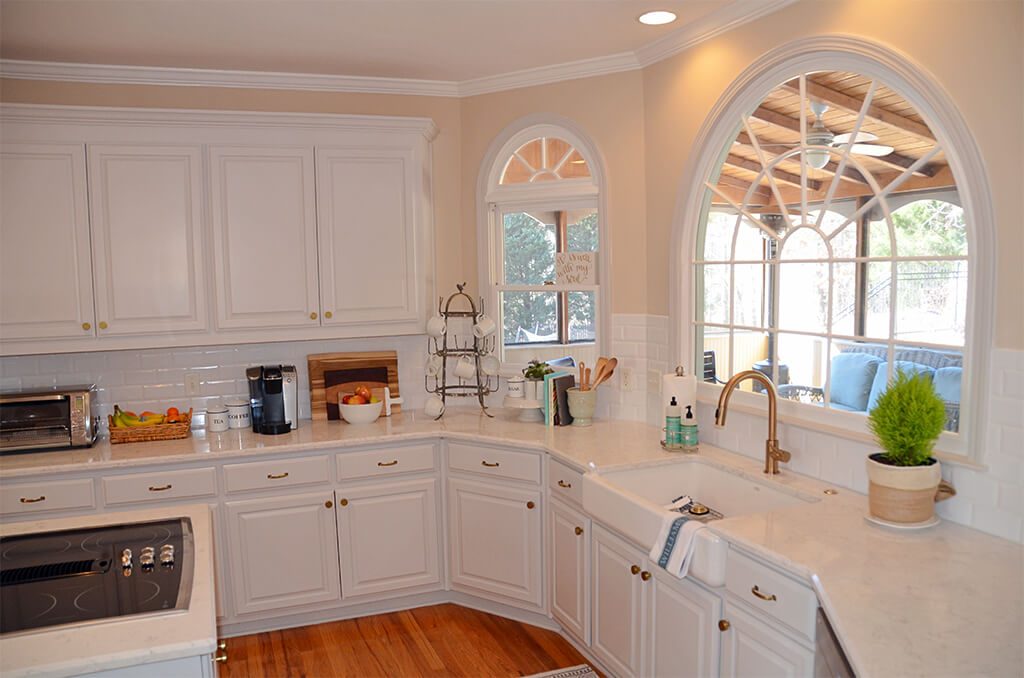 Base & Wall Cabinets with Quartz Countertop for Roswell Kitchen Remodel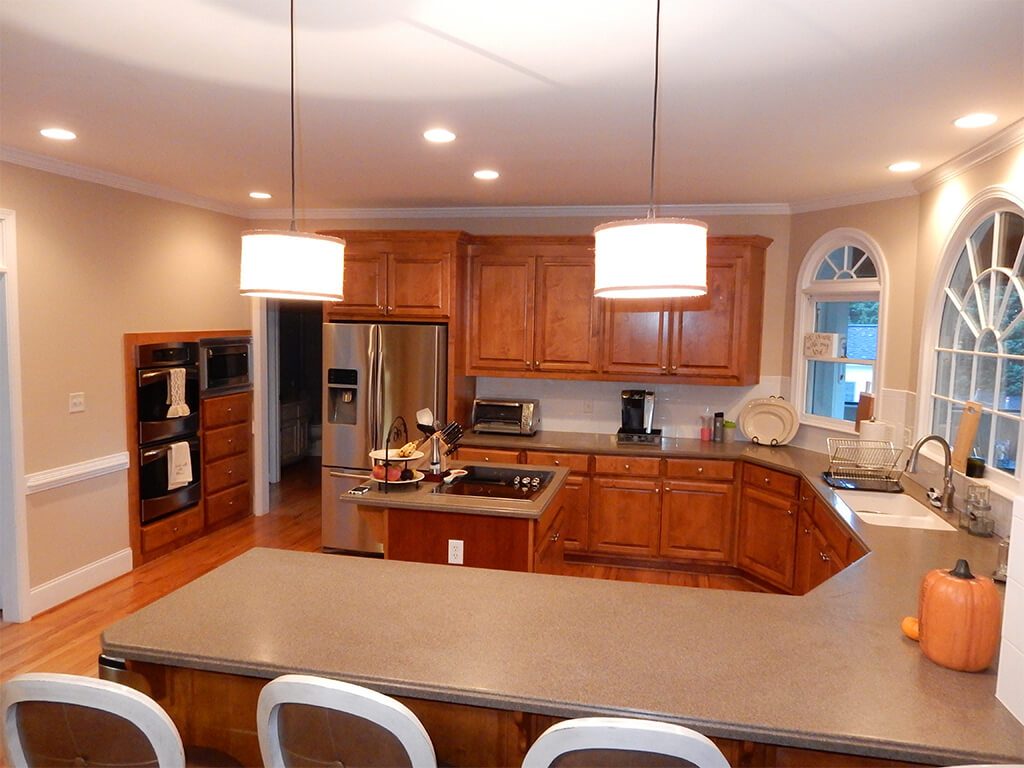 Before new cabinets and countertop for Roswell Remodel
And here we show a detail of the Porcelain Farm Sink.  It is special since it is not standard height. A regular one is much deeper and we would have needed to re-do the area.  It is more expensive than you may imagine. Guess how much and ask if you are right whenever you make the call to us.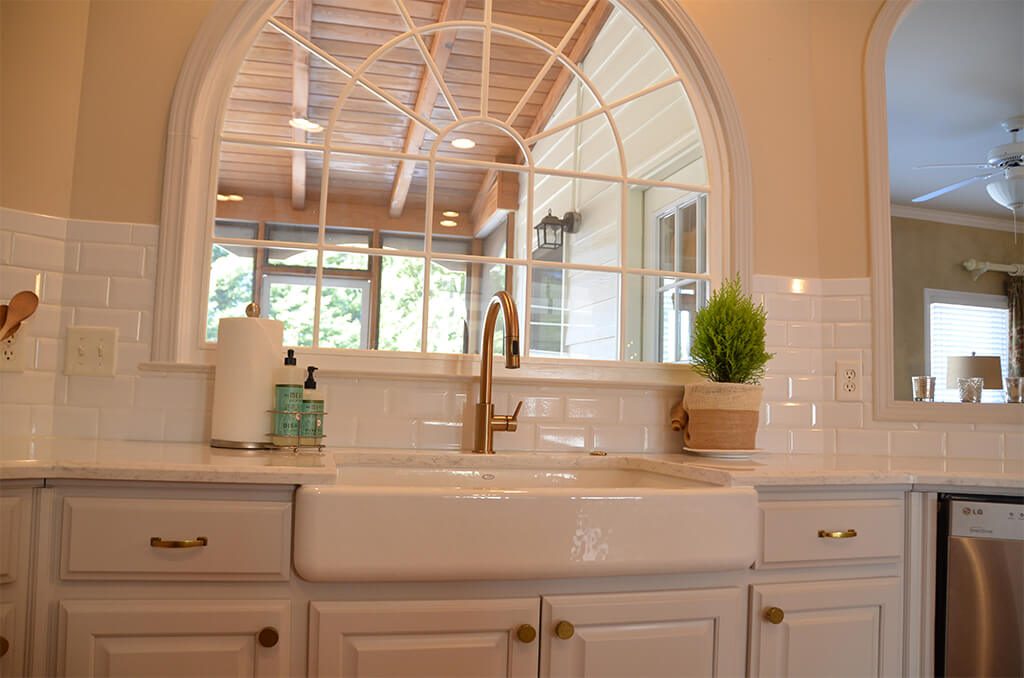 This porcelain farm sink is an unique item for the new kitchen
Of course we much rather leave you with some final finished pictures to enjoy of this beautiful Kitchen Remodeling project.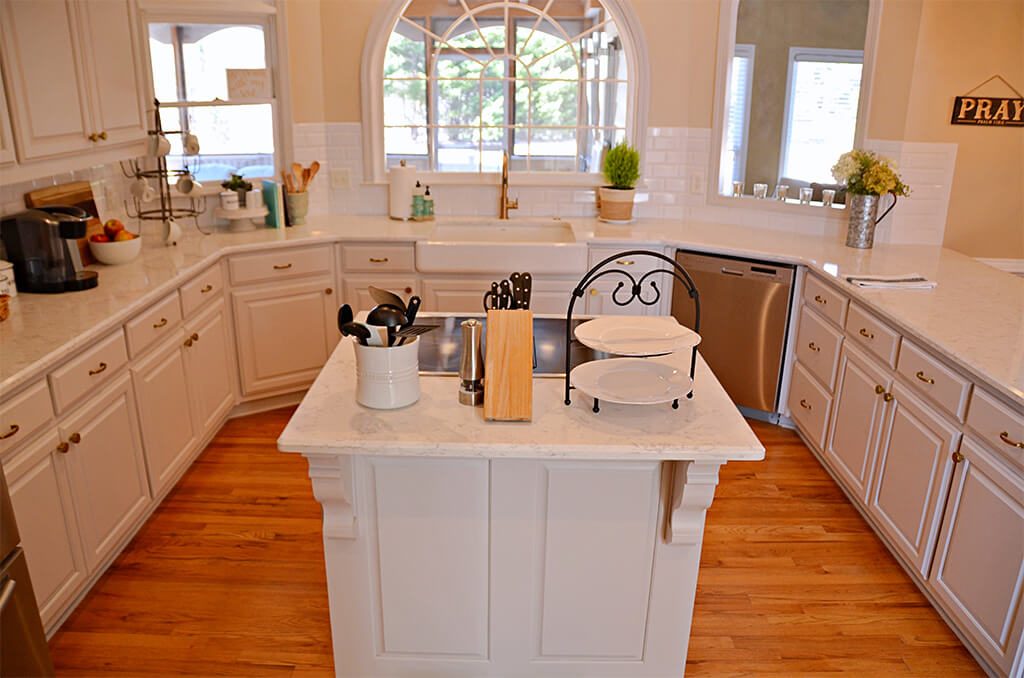 Finished Kitchen Remodel with Island, Corbels and Cooktop
Please contact Original Builders to discuss us becoming your next Roswell Kitchen Remodeling Contractor.