SPECIAL AREA NOTE: We are currently not servicing this location while we focus on projects specific to the areas of Dunwoody, Norcross, Lilburn, and Tucker.
Where is one of the most pleasant places to live? It's Roswell, Georgia! Roswell is a very nice, historic downtown with plenty of restaurants, coffee shops and other places where you can meet with friends, or just walk around to browse and enjoy a treat at your favorite ice cream parlor. There is always something going on here. There are a few hangout spots like grill restaurants and the Roswell Area Park Pool which are favorites among the younger generations. There is also The Cultural Art Center which hosts plays throughout the year and is also available for rent for weddings and other occasions. In Roswell, you will find the Chattahoochee River and numerous trails that let you enjoy the history and the beauty of the area. The city has been chosen twice by Atlanta Magazine as the best place to live in the Metro-Atlanta area.
To learn more about the area, visit the City of Roswell website.
Below is a Kitchen Remodeling project we completed in Roswell.  Following the link will bring you to a page where we walk you through all the details.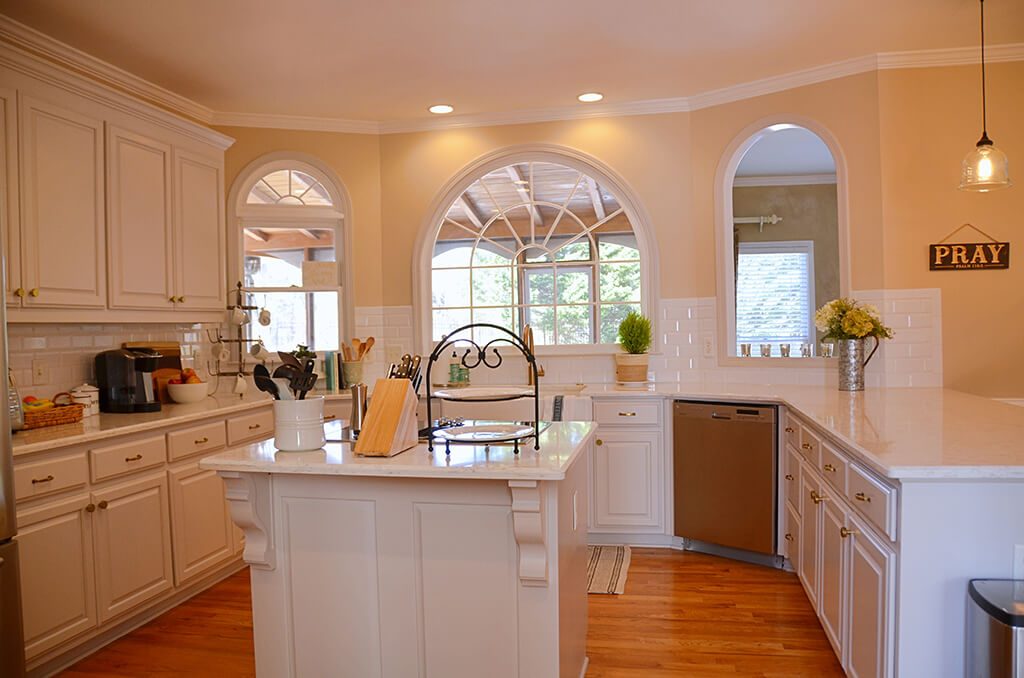 Kitchen Remodel we completed in Roswell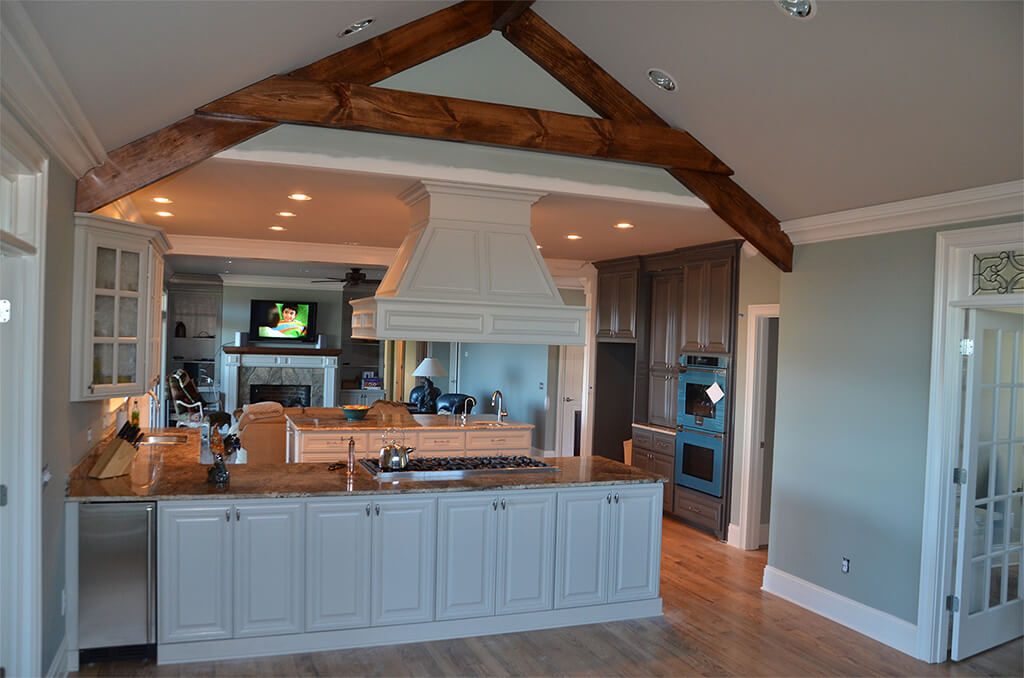 Traditional and modern design of living spaces is what you can find in Roswell. The younger generation tends to choose modern. A perfect example of a modern butler's pantry created from the hallway and half bath is seen in the photo below. It has lots of cabinets, a very clean look, a wall with shiplap ready to hang family pictures and a seating area with storage space.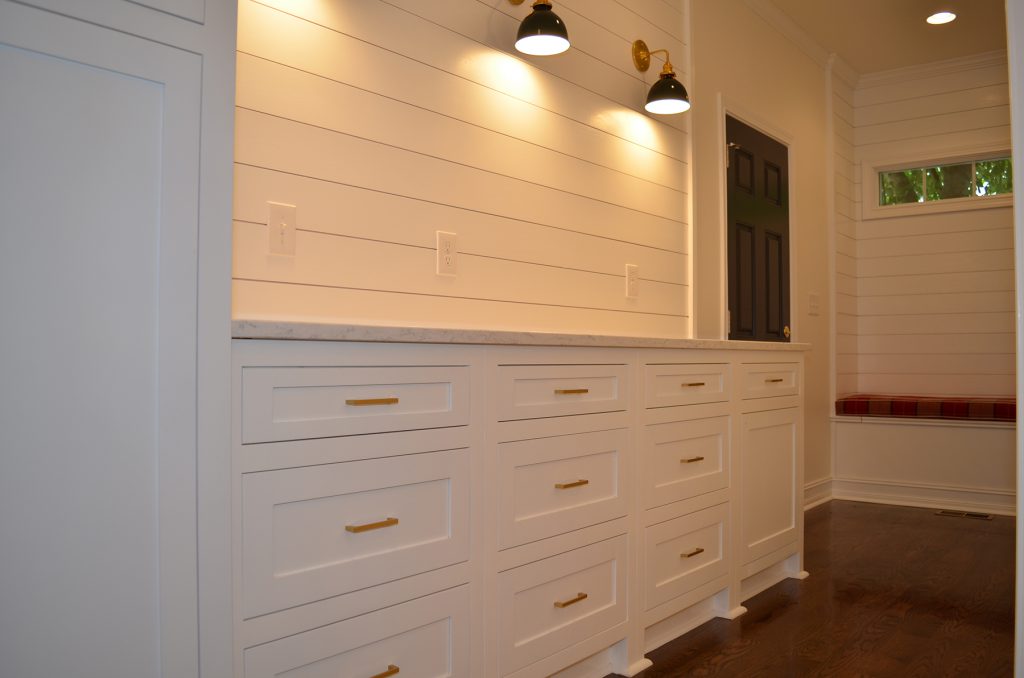 A more traditional design is shown in the next photo. We refinished existing bookshelves, added a glass door, and built a new mantel with TV space to blend in between the bookshelves. We fixed an old boring look of red bricks and covered it with white coating as a last touch up of this transformation.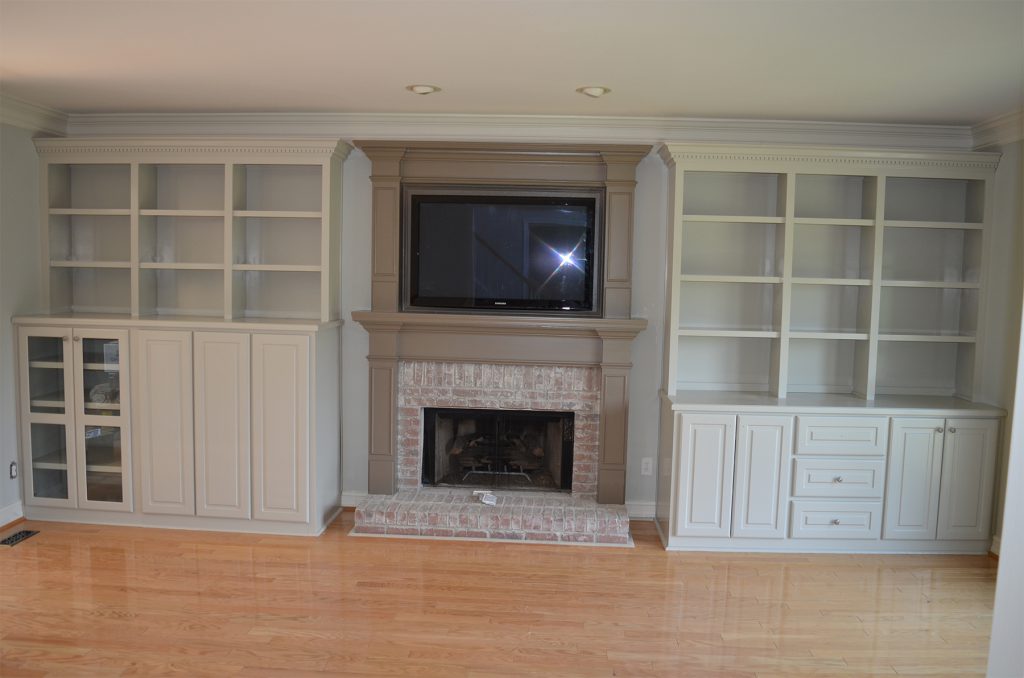 To discuss your residential or commercial project, contact Original Builders to schedule a consultation!