SPECIAL AREA NOTE: We are currently not servicing this location while we focus on projects specific to the areas of Dunwoody, Norcross, Lilburn, and Tucker.
Johns Creek, Georgia is a very young city. It was incorporated in 2006 and in 2017 was ranked third on the list of best places to live. The city is great for families with kids or for those who love being outside. The Chattahoochee River nearby provides recreational sports and plenty of area parks provide a variety of outdoor recreational activities. Johns Creek is a typical middle class suburban town with approximately 80,000 people. A famous part of Johns Creek is Saint Ives Country Club where some of our clients have residences. To learn more, visit the Johns Creek website.
A project we completed in Johns Creek is shown in the photos below. This is a very modern kitchen with two color cabinets and ceiling beams. The design is an open space on the main floor of the house.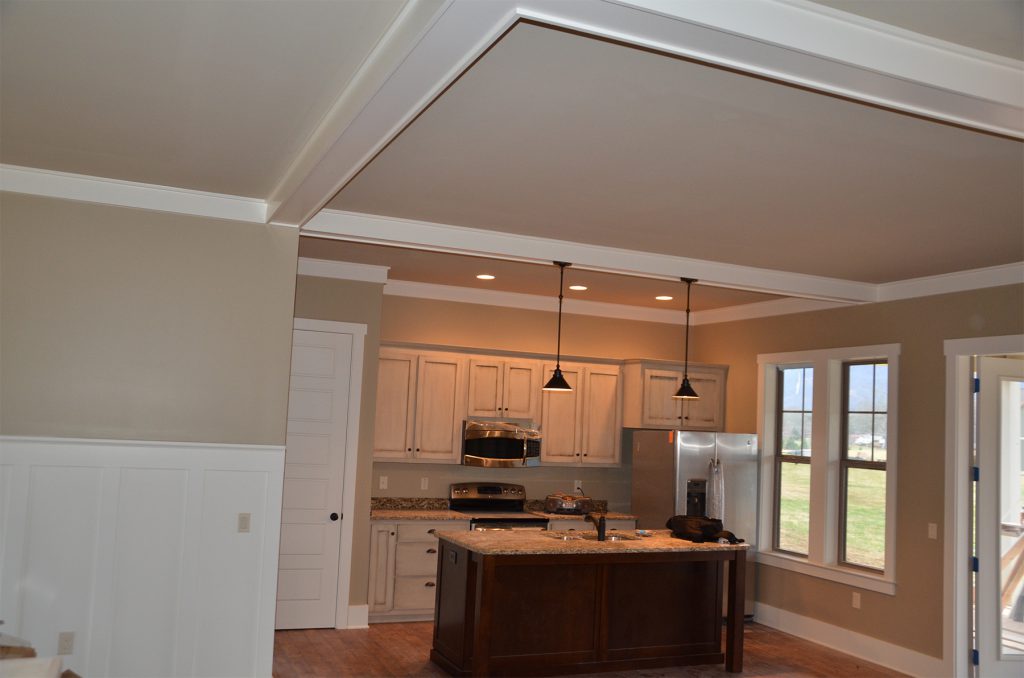 The photo below shows the dining area of this project. Wall wainscoting is a favorite finish on walls.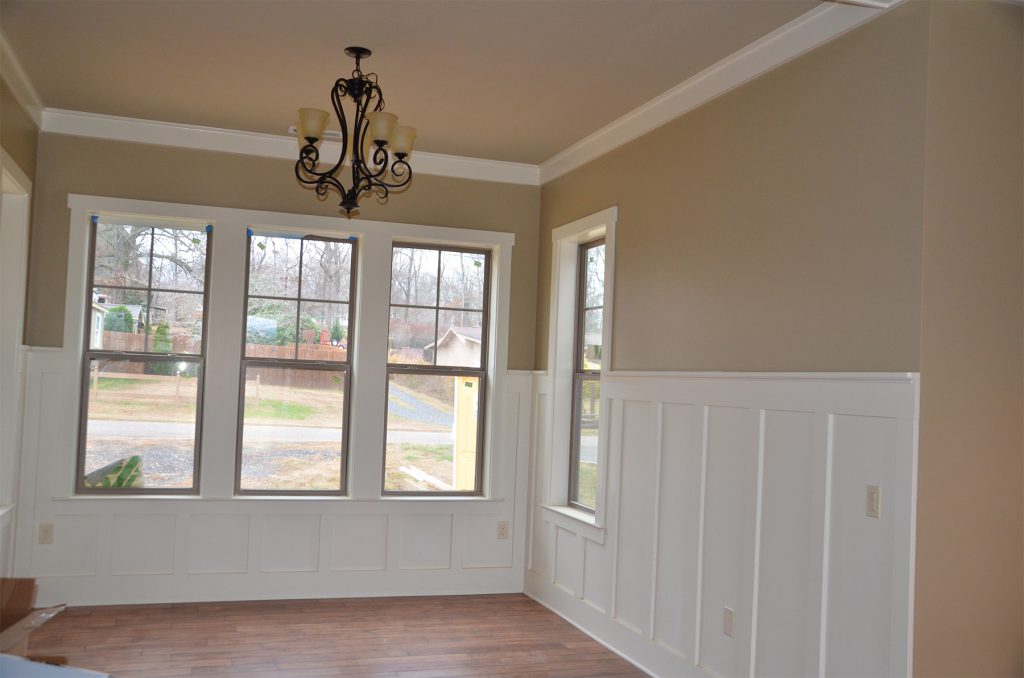 Contact us to discuss your residential or commercial project. We look forward to working with you!