SPECIAL AREA NOTE: We are currently not servicing this location while we focus on projects specific to the areas of Dunwoody, Norcross, Lilburn, and Tucker.
Suwanee, Georgia was recognized as one of the best small communities to raise children. There is more than one reason why. Suwanee is known for parks, events and mixed developments and has more than 500 acres of parkland and miles of walking and biking trails, much of which was preserved and created by the City of Suwanee through a voter-approved, award-winning open space initiative. The Town Center is an attractive community front yard where residents and others come for events, shopping and eating or just to relax and play. Suwanee has approximately 16,000 residents and in the past several years has received numerous awards for the community's effort. Play hard, live well, and smile more – that's Suwanee. To learn more, visit the City of Suwanee website.
Working on a staircase and other finish carpentry is our domain. One of our many projects in Suwanee is represented in the staircase photo below. You can see an open staircase design with post installation between the first and second steps to make space in front of the staircase more open. This also makes the post more sturdy.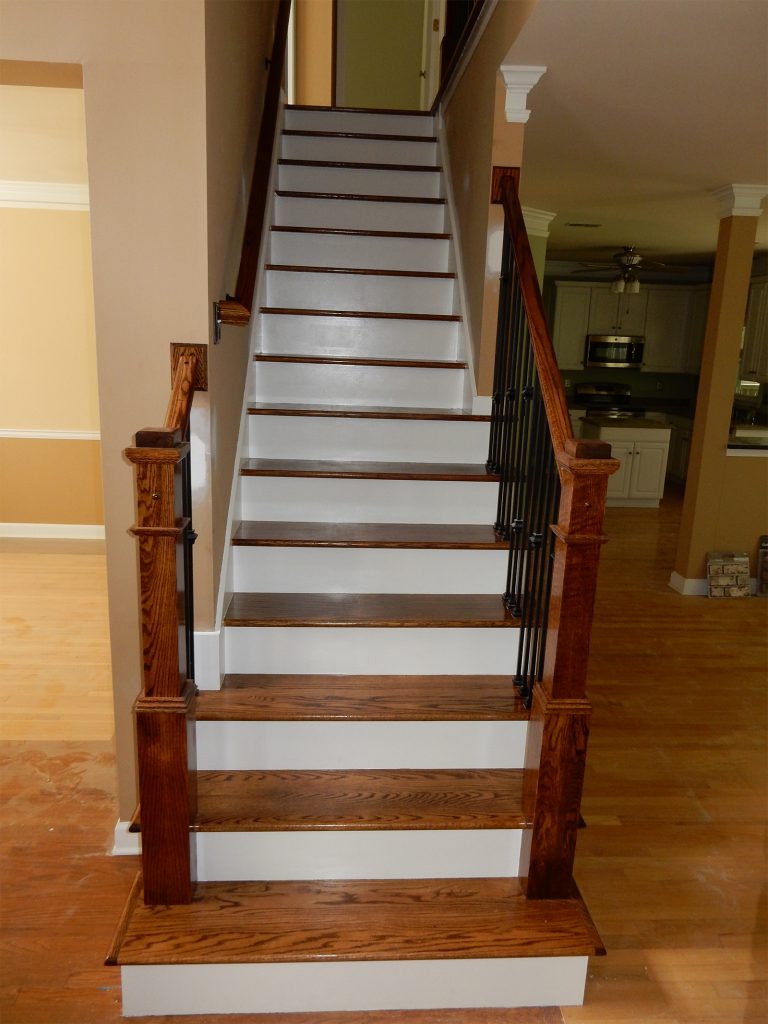 Other parts of this staircase are on the top railing section. You can see this in the next photo. Perfectly spaced balusters and higher position of the top rail allow for maximum safety.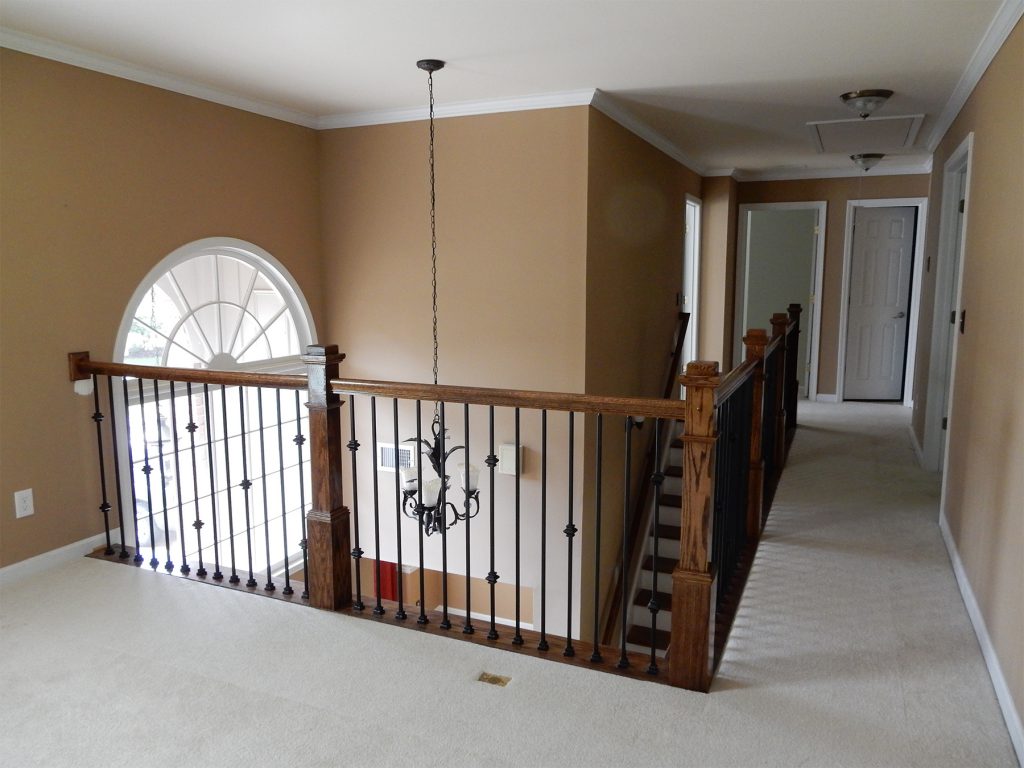 Another project is captured in the picture below. This ceiling was finished with wide T&G boards with whitewash finish. This finish is perfect for ceilings where the wood grade is wanted but in a nice style.
Original Builders is available to manage your residential or commercial construction project. Contact us today to schedule a consultation!