SPECIAL AREA NOTE: We are currently not servicing this location while we focus on projects specific to the areas of Dunwoody, Norcross, Lilburn, and Tucker.
Murphy, North Carolina is located in the heart of the Appalachian Mountain area. The city is located two hours from four major cities – Chattanooga, Tennessee, Knoxville, Tennessee, Asheville, North Carolina, and Atlanta, Georgia – giving residents and visitors the best of both worlds. Murphy has been the fastest growing city in Western North Carolina during the last two years. From a sleepy little town it has become a busy, well-known place for fun and relaxation. In 2012 the new Cherokee Casino opened, which brought many new opportunities for work and business to the area. The downtown is beautiful with tree lined streets and many historic buildings restored to their original state. Murphy has restaurants with good food, many unique shops, and other interesting establishments all within walking distance to the heart of town. Outdoor activities like trout streams and mountain biking are unlimited. It's a small town feel with warm Southern hospitality and plenty of things to explore. To learn more, visit the City of Murphy website.
We have a lot of projects in the Murphy area. Some of our projects like home additions also include interior finish work and we fulfill our clients' wishes. For example in the photo below, you see a closet shelf system custom built to fit the space and match the rest of the area.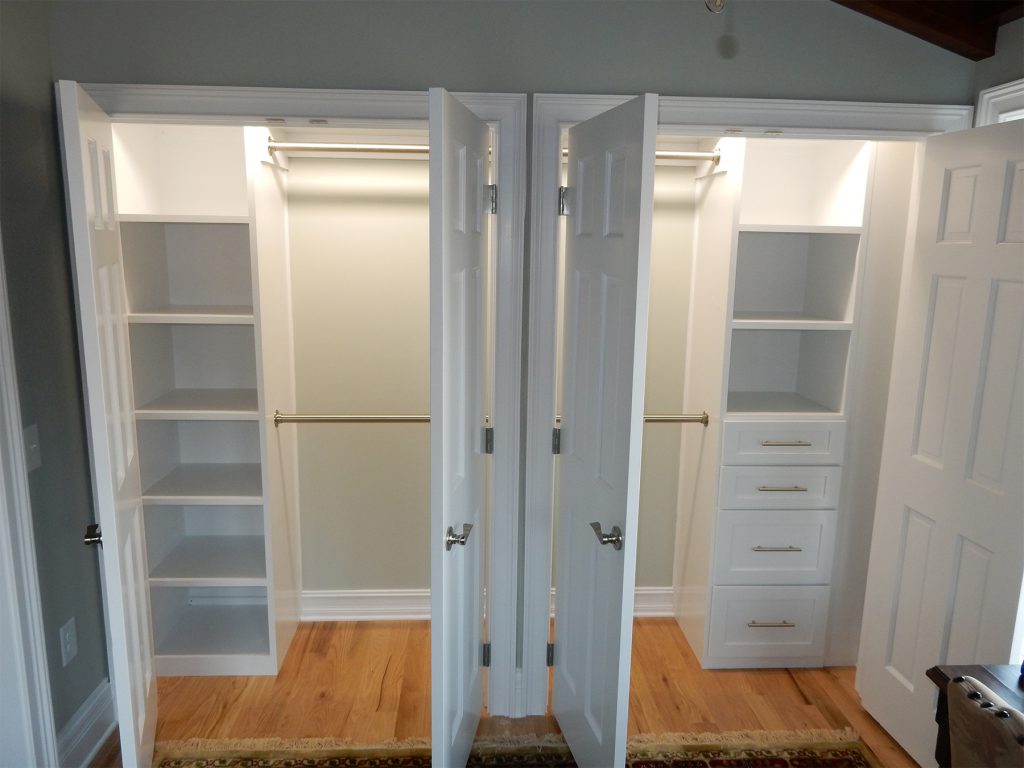 The next photos show the kitchen and living space in a house we built. It features a cabin style design with a lot of woodwork, rustic beams and details.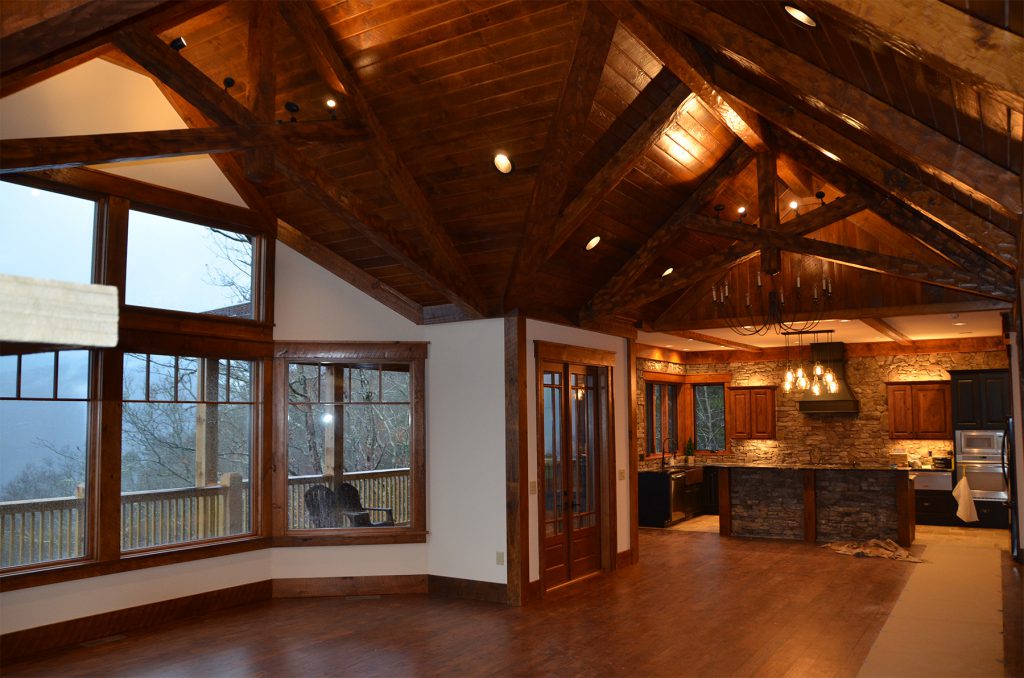 Contact the Original Builders team to discuss your next residential or commercial project!